Integrating LG Chem with StorEdge inverters is changing the way customers consume energy, and creates additional smart battery opportunities for homeowners.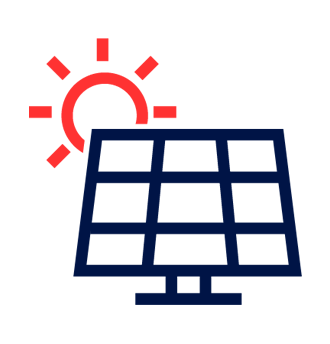 Maximize Solar Usage
Excess solar production is stored in an LG Chem 9.8kWh battery for use when needed, day or night.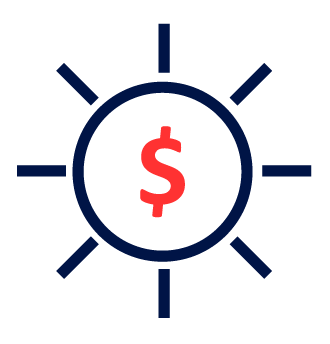 Lower Electricity Costs
Use the LG Chem battery to help power your home and purchase less or cheaper electricity from the grid.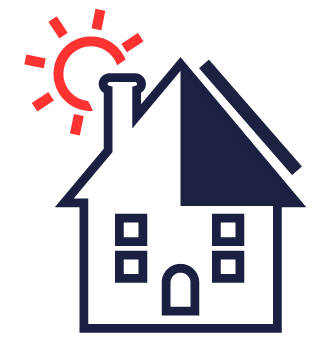 Increase Energy Independence
Reduce grid reliance, and protect your home from rising electricity costs and grid outages.
A StorEdge Solution for Every Home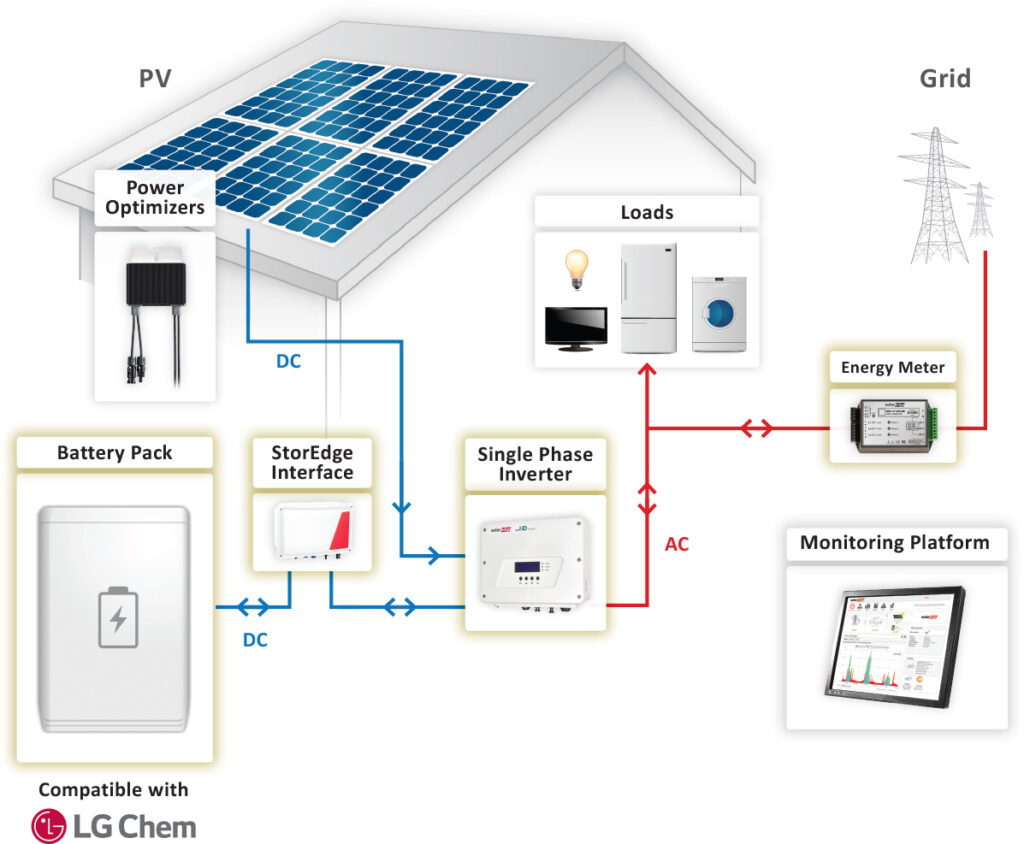 The StorEdge DC-couple solution automatically stores unused solar power in the battery for use during power outages or when solar production can't meet the household energy demand.
When there is a power outage, a combination of solar and battery is used to power important loads such as the refrigerator, TV, lights, and outlets, day or night.
Optimized SolarEdge Installations with StorEdge
Combining SolarEdge's breakthrough solar inverter technology with the LG Chem battery, the StorEdge DC-coupled solution is powered by a single inverter. It offers higher energy production, advanced safety, and module-level visibility.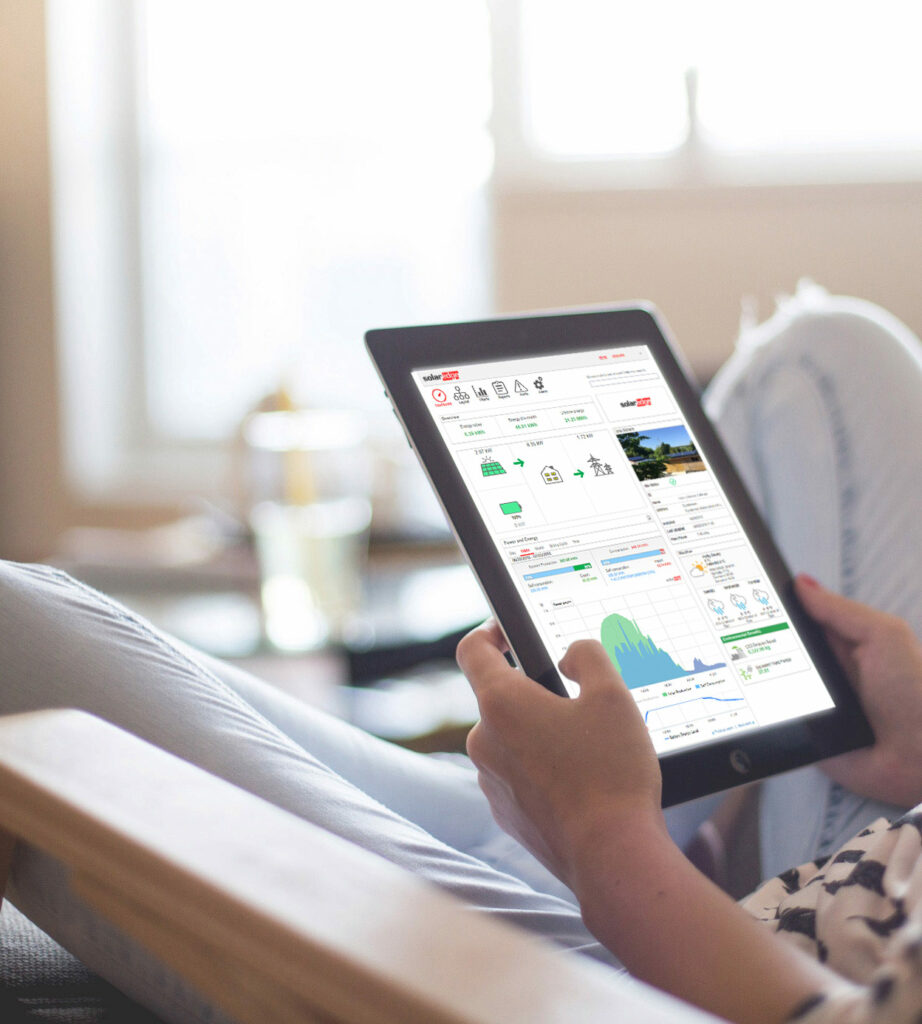 More Energy
· DC-coupled solution for high system efficiency.
· Solar energy is stored directly into the LG Chem Battery.
· No additional conversions from AC to DC and back to AC.
· Module-level power optimization for higher energy yield.
Simple Design & Installation
· A single, smart inverter for both solar and storage.
· Suitable for indoor and outdoor installation.
· Compatible with backup generators
Scalable
· Start with a grid-tied system and add batteries at a later date
· Start with one battery and expand to two batteries
Full visibility and Easy Maintenance
· Monitor battery status, solar production, and self-consumption data from SolarEdge's monitoring platform.
·Remote diagnostics and firmware upgrades to both inverter and battery storage system.
·Immediate onsite verification for battery connection.
LG Chem + SolarEdge brings high-performance smart energy solutions to your home. Integrating power optimized solar modules with advanced smart energy management; you can save money, and power your home with green, future-ready solar technology.
For more information on additional SolarEdge StorEdge configurations with LG Chem RESU batteries, please contact Maine Solar Solutions for a free consultation.
Interested in learning more about our process and what it takes to go solar in Maine? Contact us or call (207) 464-8084 today.