Our company is built around its people – so it is no surprise our team has grown.
Established in 2012, Maine Solar Solutions into one of the fastest-growing solar installation companies in the state. Our team designs, procures, installs, and services solar electric systems for residential and commercial customers throughout the southern third of Maine. We have a great team of individuals that care about their work and constantly strive to produce the highest quality product and service that they can.
We invest in people, want to see them grow, and empower them to bring new ideas and innovations to life. We have a strong, diverse team of kind, creative and dedicated people who want to find a purpose in their work and support each other in the process.
If you are looking for a job where you are encouraged to share ideas, be creative, and accomplish amazing things alongside fun, kind, and interesting people please read below:
---
OUR CORE VALUES:
These are some of the values we live by as a company. We work by them. Everyone on our team believes in what we do — knowing there is real value to be gained from helping people gain energy independence through solar.
Honesty and Integrity
Treating everyone with kindness and respect
A team player, recognizing the potential of and contributions of other team members
---
BENEFITS:
We want people to thrive at Maine Solar Solutions, and we believe you do your best work when you feel your best. Here are just a few benefits we're proud to provide our team: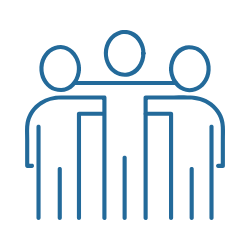 TEAM EVENTS

Strong teams are built on strong bonds. Join us for monthly meetings where we have been known to frequent local bowling alleys, host BBQs, try out local brew houses, and even host private restaurant parties.
401K
We're serious about sharing in our successes. After a year, we offer a 401K plan with up to a 5% employer match.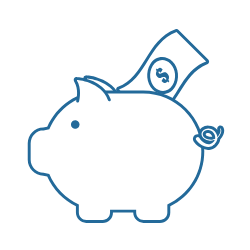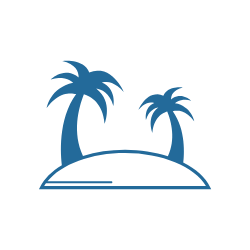 WORK-LIFE BALANCE

We believe that quality time outside the office is vital to our employees' satisfaction at work. That's why we offer paid time off and paid holidays so our team members can take time off and come back refreshed.
EDUCATIONAL REIMBURSEMENT
We provide employees with a Professional Development reimbursement amount each year that can be used for conferences, courses, subscriptions, and books—whatever inspires your curiosity and develops your abilities at Maine Solar Solutions.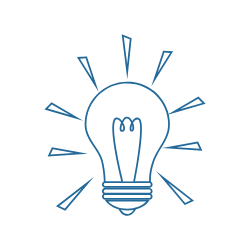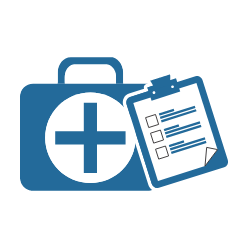 HEALTH INSURANCE

We provide healthcare, dental, and optical options, so you feel great. We also know that peace of mind is important and offer all of our employee's company-paid short-term disability.
---
OUR TEAM:
Our talented people are the heartbeat behind our work. We listen to each other, and we are interested in each other as friends. But don't take our word for it, here's what the staff says about working here:

"I'm grateful to be part of the team at Maine Solar Solutions. We benefit from a supportive and collaborative workplace that operates with honesty, integrity, and a clear mission. Maine Solar is respectful of and attends carefully to, the needs of our customers and employees alike. It is rewarding and empowering to work for a business that shares my personal values."


Heather Hodgkins, Customer Experience and Marketing Manager

"Maine Solar Solutions is a great company to work for. I love that we are encouraged to go above and beyond for our customers! It feels great to be part of a genuine group of people with great attitudes!"

Jacob Bradley, Lead Electrician
Meet more of our team and why they love working at Maine Solar Solutions here.
---
CURRENT OPEN POSITIONS
At Maine Solar Solutions, our advantage is our people. Check out our open positions below and enjoy a job where you can accomplish amazing things alongside really good people.
Office Manager
Maine Solar Solutions is seeking a customer-centric, detail-oriented, proactive Office Manager to help keep things running smoothly. This administrative role supports our owner and HR/ Operations, Coordinator. You are the right fit for this role if you can manage a high volume of details and alternate seamlessly between taking direction and working autonomously.
EXECUTIVE SUPPORT:
Provide calendar management for the owner; prioritize inquiries and requests while troubleshooting conflicts; make judgments and recommendations to ensure smooth day-to-day engagements for the owner
Assist owner in project management and following up on and prioritizing tasks
Complete a wide variety of administrative tasks that facilitate the owner's ability to effectively lead the organization, including assisting with special projects, preparing checks and depositing payments, producing complex documents and reports, and collecting and organizing information for meetings with staff and outside parties
Though this role will be based in Freeport, this position will be required to assist the owner in our headquarters office in Durham, ME roughly 2-3 mornings per week. This also includes helping the bookkeeper file and organize invoices.
GENERAL ADMINISTRATIVE DUTIES:
Retrieve the mail and organize between locations.
Some light QuickBooks entries for Accounts Payable and Accounts Receivable, including processing customer payments
Manage company cell phone program and vehicle registrations
Manage the office's mainline and phone service, answer incoming telephone calls, determine the purpose of callers, and ensure the message gets to the appropriate personnel or department
Provide hospitality to all guests and help create a welcoming environment at our sales and design office in Freeport, Maine
Order and maintain an inventory of office supplies. Manage, order, and inventory all branded gear for employees. Manage customer books
Run errands outside of the office with your vehicle (mileage reimbursement provided) or company vehicle. Errands may include the post office, shipping, buying supplies, dropping and picking up permits, running items between offices, and other duties, as assigned
Assist HR/ Operations Coordinator in backup support for payroll and onboarding process of new hires
Perform data entry, print, scan/copy documents, and file paperwork
Collaborate with the HR/ Operations Coordinator on projects/duties as assigned for the organization's overall benefit
CUSTOMER SERVICE/OPERATIONS DUTIES:
Handle general customer service questions via phone calls and emails. This process includes job status calls, assisting with project timelines and documents, and taking leads and referral information
Managing tasks using our CRM (currently ZenDesk) to ensure customers move efficiently through our processes. Sending clear and timely communications based upon those tasks
Assist HR/ Operations Coordinator with submitting and tracking permitting, Interconnection Agreements, and Mosaic loans
Assist with tracking and entering warranty information on third-party platforms
You will love this role if you:
You are comfortable regularly following up with our team (including management) to check on the status of projects
You love customer service (we are a very customer-centric group)
Enjoy organizing a busy owner's daily workload by priorities
Take a proactive approach to problem-solving with strong decision-making skills.
Can patiently educate customers and answer similar questions repeatedly
Establish and maintain trust and rapport with potential customers, current customers, and staff because you are transparent and care about a job well done.
You enjoy talking on the phone and responding to emails for most of your day
Are okay with team members working at various locations. You will communicate with some team members in person, but many only through Slack, email, Zoom, or phone
A self-starter— you take the initiative, adapt to changes, and recognize and capitalize on opportunities to improve internal processes
Are good-humored
Demonstrably organized and detail-oriented— you let nothing slip between the cracks, love process and databases, and have impeccable time management, organizational skills, and attention to detail
A strong communicator (verbal/written)—you are proactive, polished, personable, and clear
Inquisitive—you love to ask questions, learn quickly, and are passionate about renewable energy
Ethical and Professional; handle confidential and sensitive information with discretion and tact.
Required Experience & Skills:
Work experience as an Executive Assistant, Personal Assistant, or similar role
Strong command of Google G Suite tools (Gmail, Calendar, Drive) and Microsoft Office Suite tools (Word, PowerPoint, Excel)
Learn industry-specific spreadsheets, calendars, tracking charts, documents, and other organizational materials
Must be able to handle a high email volume and phone calls
Excellent organization skills – keeping internal communications and important documents well-organized and readily accessible
Able to prioritize tasks in our CRM and handle multiple responsibilities, sometimes under short deadlines
Superb communication skills, in writing and verbally over the phone. Capability to proofread effectively
React with appropriate levels of urgency to situations and events that require a quick response or turnaround
Will always maintain a high level of integrity and discretion in handling confidential information
Solid judgment – the ability to complete a high volume of tasks and projects in a fast-paced environment with sometimes little or no guidance
Copes well with change – comfort working with an entrepreneurially minded team and in an industry that is evolving quickly
We will provide a fun and fast-paced work environment and welcome you as part of our team. Your contributions will be appreciated and valued. In addition, we provide training and education to grow your skills. We respect your contributions and welcome your suggestions to increase efficiency and maintain excellence in our business practices.
Conditions/Physical Demands: This role will regularly operate a computer and phone.
Location/Reporting: This is a full-time hourly, Monday – Friday position. This position reports to the owner and works under the direction of the HR/ Operations Coordinator. Though this role will be based in Freeport, this position will be required to assist the owner in our headquarters office in Durham, ME roughly 2-3 mornings per week.
Application Instructions: Please apply on indeed.com with a resume. Please include a cover letter. No phone calls, please.
Warehouse Manager/Office Assistant
As our Warehouse Manager, you will ensure our installation teams always have the materials and information they need to perform their installations. You will be responsible for organizing and maintaining our 2000 SF warehouse.
As an Assistant to our Operations Manager, you will sometimes field customer inquiries, provide basic tech support, coordinate with our distributors, and perform administrative tasks related to coordinating project management.
Qualifications:
An ideal candidate will:
Have experience working in the warehouse for a distributor or contractor in the electrical, HVAC, or plumbing field.
Retail warehouse, shipping, or similar operations experience may provide transferable skills for this position as well
Have OSHA 10 training and Forklift experience and safety training
Demonstrate that you are organized and methodical
Be polite and courteous; enjoy interacting with customers
Be willing to follow directions and work as part of a team
Be reliable, hardworking, and a good communicator
Personal Characteristics:
Honesty and Integrity
Confident and Respectful
Be a team player, recognizing the potential of and contributions of other team members
Present a professional appearance and clear communication skills to deliver excellent service to our install teams.
Maintain high standards – motivated to do it right and focused on learning new skills and improving performance
Be Pro-activity and Contributory– act without being told what to do. Bring new ideas and efficiency to our process and procedures
As a Warehouse Manager your Responsibilities will include, but are not limited to:
Inventory Management:
Inventory tracking for daily, weekly, and longer-term needs
Determining minimum and maximum stock quantities
Creating and maintaining an organized stocking system
Organizing and maintaining a clean warehouse
Shipping & Receiving:
Receiving and verification of materials.
Stocking received materials and notifying applicable parties when materials received are specific to upcoming jobs.
Job Preparation:
Review upcoming jobs
Coordinate with Operations on timing and equipment needs
Prepare materials for loading into box trucks
Assist crews in loading box trucks in the early morning
Facilities Management:
Manage General trash and recycling
Grounds maintenance: snow shoveling, spreading ice melt, vehicle parking, weed whacking
Building maintenance and upkeep
Fleet Management:
Coordinating and assisting in scheduled dealer maintenance/repairs
Vehicle maintenance scheduling and record-keeping
As an Assistant to the Operations Manager your responsibilities will include, but are not limited to:
Assisting in project management
Fielding phone calls from our customers seeking o technical support o project scheduling updates
Picking up materials at our suppliers and/or delivering materials to our job sites
Tech support
As an assistant to the operations manager, we will train you on fielding "Level 1" tech support inquiries from our customers. These are basic technical questions and inquiries.
Most can be answered by reading through a checklist or sending the customer an email with related documentation. Some tech support inquiries may require reporting information to our manufacturers via a web portal or call to technical support. We will train on the job for these tasks.
CRITICAL SKILLS: Required
Must have strong organizational skills.
Must be able to work self-guided in a fast-paced environment.
Familiarity with Excel and other commonly used software, including internet and email.
Must have excellent communication skills.
Must be responsible and behave in a mature manner.
Working Conditions/Physical Demands:
Must be able to lift 40 pounds
Our warehouse floor is unconditioned – must be willing to work in varying weather/temperature conditions
Must be comfortable moving heavy equipment throughout the warehouse with the use of forklift and pallet jacks
Be able to successfully pass a pre-employment criminal, driving, and drug screen
Work Hours
This is a full-time hourly position offering 40 hours of work 5 days a week.
Work hours are typically 6:45 to 3:30/4:00. Some overtime may be required.
Monday – Friday work week. No weekend hours are required.
Compensation:
This is a Full-Time Hourly Position.
Starting compensation will be based on experience and demonstrated skills.
The hourly rate ranges between $22.50 and $25.00.
Starting compensation will be based on past work experience; for a less experienced candidate, there is room for an increase in compensation based on skills gained and demonstration of productivity.
Solar Installer/Helper Electrician Entry Level and Experienced
Maine Solar Solutions offers a meaningful and rewarding career in the growing green energy economy. We are seeking entry-level and experienced solar electric installers to join our team.
We are based in Brunswick ME serving customers throughout the lower half of Maine.
Working at Maine Solar Solutions offers a career path for aspiring electricians, installation, and service technicians. Advancement into supervisory and management roles is possible and some of our valued in-office design, operations, and salespeople started as solar installers in the field.
As a Solar Installer, you will work as part of our solar installation team installing rooftop and ground-mounted solar arrays under the supervision of our licensed electricians and lead solar installers.
All Solar Installers will be licensed as helper electricians and are encouraged to pursue eventual licensure as Maine licensed electricians. We provide hands-on field experience, training you as a solar installer and electrical helper in-house. We provide a generous stipend for taking coursework towards earning an electrical license. We also support those seeking to focus solely on being solar installers.
Qualifications:
We are willing to consider applicants with limited solar experience, but the minimum requirement is to have some experience in hands-on work.
A qualified candidate will:
Have some construction knowledge
Have basic hand tools
Demonstrate that you are organized and methodical
Be polite and courteous; enjoy interacting with customers
Be willing to follow directions and work as part of a team
Be able to work on ladders and roofs of all pitches and heights
An ideal candidate will:
Have experience working in the field. Carpenters & Landscapers have great transferable skills for this position!
Have earned hours towards and participated in training to qualify for an electrician's license
Have OSHA 10 training
As a solar installer your Responsibilities will include, but are not limited to:
Help to ensure all necessary materials and tools arrive at the job site
Help to maintain tools and trucks in excellent condition.
Be willing to work flexible hours to meet customer needs
Demonstrate the ability to prioritize, multitask and manage your time efficiently
Have reliable transportation and a current driver's license with a good record
Be comfortable working in extreme environments (hot unshaded roofs, cold temps in winter)
Be able to successfully pass a pre-employment criminal, driving, and drug screen
Personal Characteristics:
Honesty and Integrity
Confident and Respectful
A team player, recognizing the potential of and contributions of other team members
A professional appearance and clear communication skills to deliver excellent customer service.
High Standards – motivated to do it right and focused on learning new skills and improving performance
Pro-activity and Contributory– acts without being told what to do. Bring new ideas to the process and procedures
Compensation:
Full-Time Hourly Position.
Entry-level candidates start at $20 – pay increases based on productivity and skills gained.
Seasoned installers developing and attaining job skills earn in the $20 – $25 range.
Installers who earn electrical licenses can expect to pay in the $28-$32 and beyond with experience.
Our crews regularly work overtime during our busy summer and fall seasons.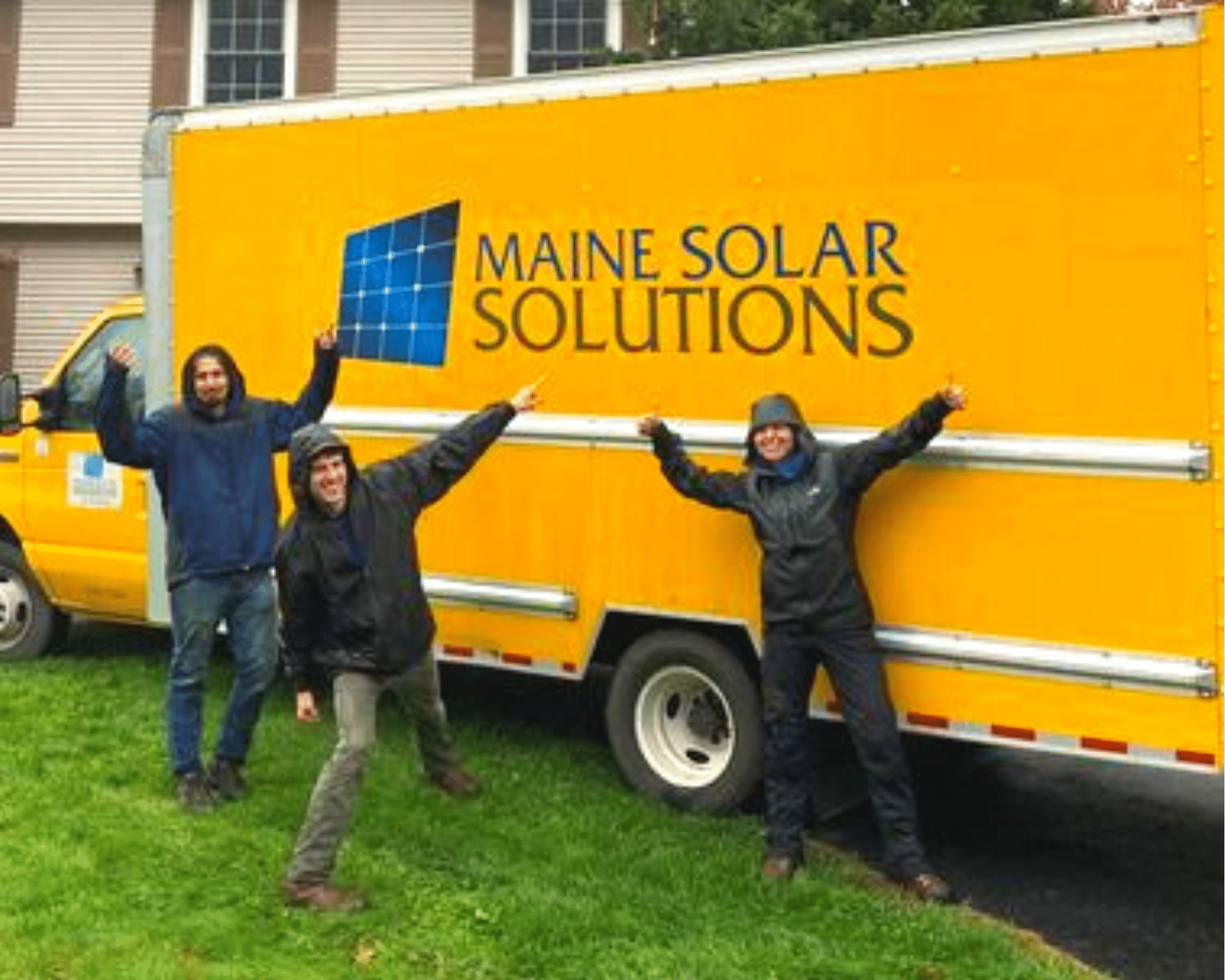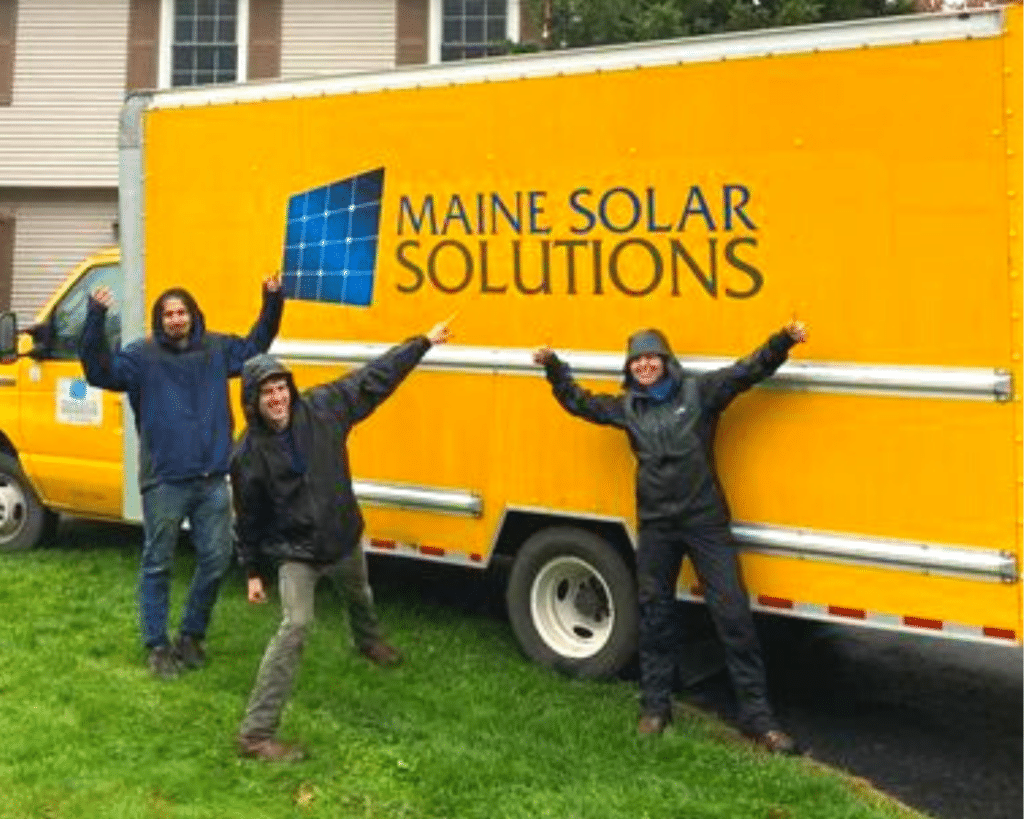 ---
---
Maine Solar Solutions is an equal opportunity employer and makes employment decisions on the basis of merit and business need. We hire without consideration of race, color, religion, age, national origin, ancestry, disability, veteran status, sexual orientation, gender, or any other basis protected by law.
We are committed to workplace diversity and encourage applications from female and minority candidates.
---
How To Apply:
Current postings are listed on our Indeed.com page found here.

If you don't see the position you are looking for, send a cover letter and resume to info@mainesolarsolutions.com and tell us why you'd like to join our team! We will keep your resume on file for future openings.