Maine Solar Solutions specializes in the design and installation of renewable energy systems. We provide practical, cost-effective solar solutions for our clients.
Maine Solar Solutions is committed to customer satisfaction. Satisfaction is achieved by installing high-quality equipment, following the highest standard of workmanship, and maintaining clear communication from initial contact through project completion.
We take a consultative approach to help clients achieve their goals. From the initial process of explaining available solutions to clear presentation of appropriate technology, we act as your advocate to ensure the successful installation of a system that meets your needs and exceeds your expectations.
Maine Solar Solutions is an Efficiency Maine Residential Registered Vendor and prescreened members of EnergySage and SolarReviews.com. We are a Maine certified Telsa Powerwall Installer and Pearl Contractor. We have NABCEP Certified team members and licensed electricians. Solar Power World also named us as one of the Top Solar Contractors for 2020! You can read more about our partnerships here.
Meet the Maine Solar Solutions Team
Our professional local and in-house solar installers, electricians, and consultants serve businesses & homeowners throughout the state of Maine. We are passionate about solar, and we look forward to working with you on your installation!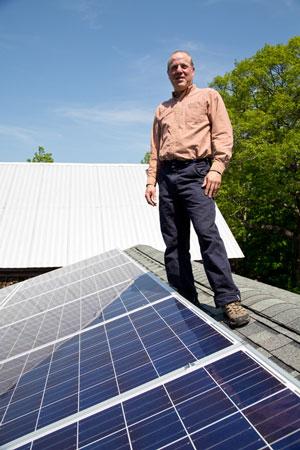 Sam Zuckerman, Owner.
Sam's focus is on guiding homeowners and business owners as they implement renewable energy systems.
Sam performs system design, material specification, and project management for customers' projects. Sam also oversees fieldwork and occasionally works alongside the crew in the field.

Sam is focused on customer satisfaction and is personally committed to accountability from initial customer contact through successful project completion and beyond. After an early career as a carpenter and construction manager for a design-build firm, Sam established Stone Cottage Contracting, a general contracting company focused on working with homeowners to manage and implement remodeling and renovation projects.
A lifelong interest in renewable energy and high-efficiency building practices led Sam to pursue a career in the growing solar energy sector. Prior to establishing Maine Solar Solutions, Sam worked as an independent installation sub-contractor, sales, and project manager for two Portland area renewable energy companies.
---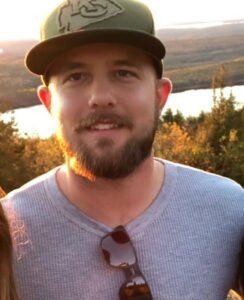 Jacob Bradley
Lead Electrician

Jacob has been an electrician for over 8 years working on commercial, industrial, and residential electric projects. Jacob finds solar to be a progressive industry that is laying the stepping stones to a greener future and is grateful to play a part in it. He loves the views he gets to see every day from the roofs and the awesome people that he works with on a daily basis. When he is not at work, you will find him fishing, hiking, and spending time with his family.
---
Richard Casey,
Lead Master Electrician
NABCEP PV Certified Installer

Meet our senior electrical engineer, Rick. He supervises electrical inspections and also oversees NEC code requirements. He has been in the renewable energy field for 25 years and was an electrical engineer consultant for 10 years. He loves the solar technology we are providing, and he has been a firm believer in it all of his adult life. When not at work, you can find him spending time with his family and working on his 12-acre farm from 1860!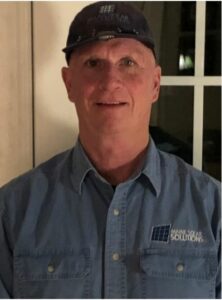 ---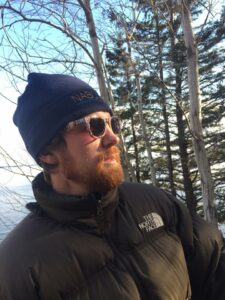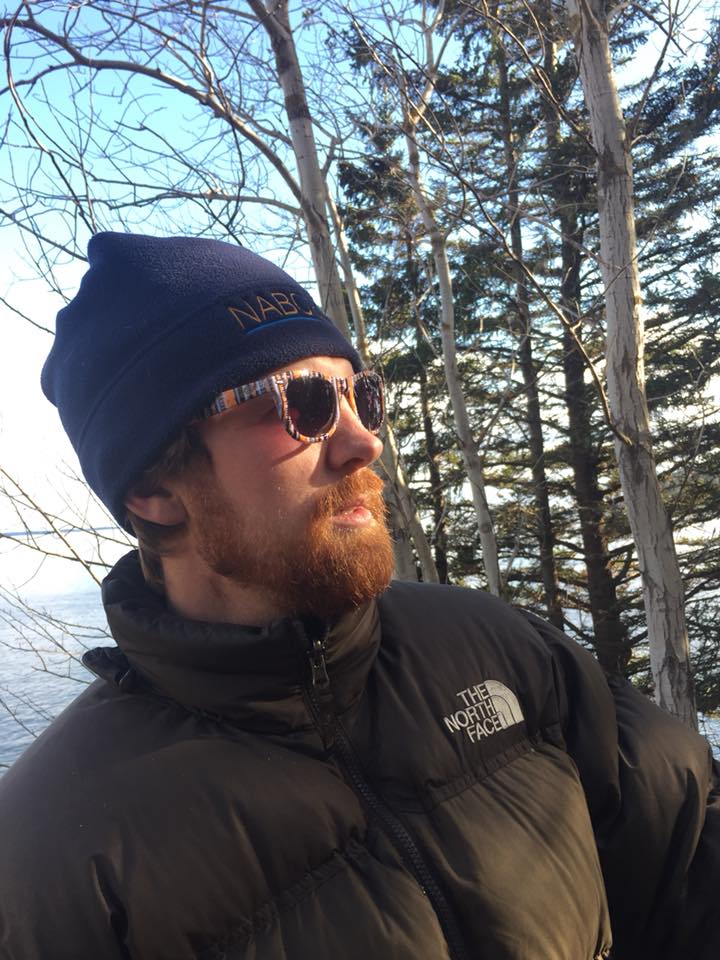 Aaron Cartterfield
Head of Sales and Business Development
NABCEP PV Professional & Certified Electrician's Helper

Working in a large corporate environment as the Senior Site Surveyor and PV Installer at SolarCity taught Aaron a lot about the process and efficiency that he has been able to apply at Maine Solar Solutions. Aaron attended Kalamazoo College where he earned a degree in Physics and a minor in Mathematics. He earned his NABCEP PV Installation and Design at Kennebec Valley Community College and his Residential, Commercial, and Battery Solar certificates from Solar Energy International. Aaron enjoys working at Maine Solar Solutions because it has a community feel, and creates jobs in Maine. When not visiting with solar customers you can find Aaron skiing, mountain biking, and hiking.
---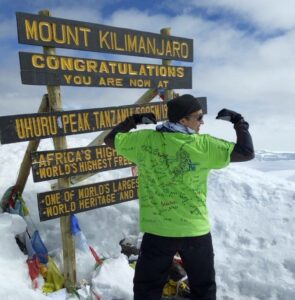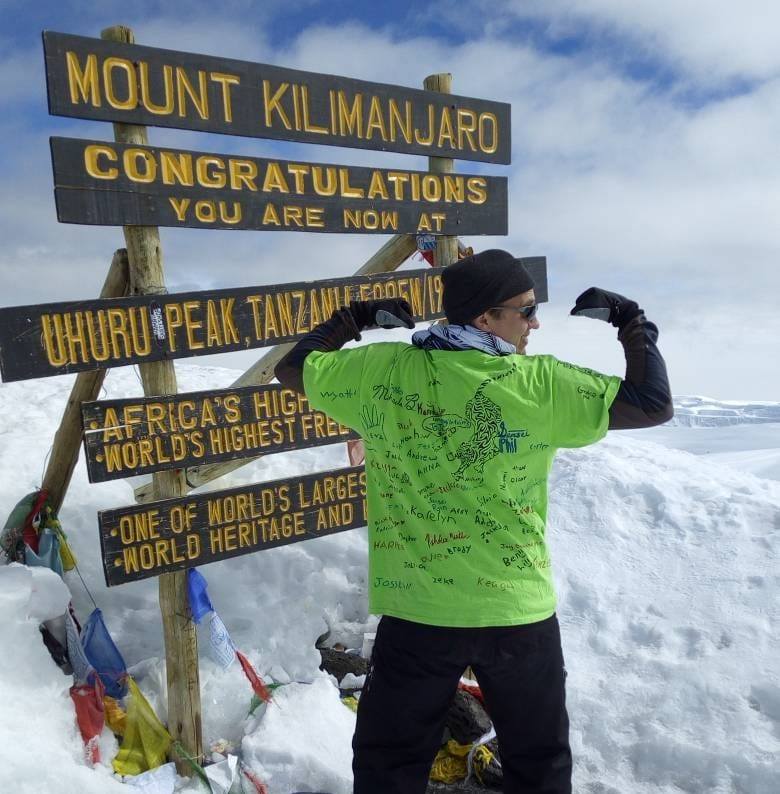 Kalvin Croto
Operations Manager
SEI Solar Professionals Certificate

Kalvin is a Returned Peace Corps Volunteer who studied solar energy design with Solar Energy International (SEI) after returning from his two years of service in Tanzania. Aside from the work itself, one of the things Kalvin enjoys the most about working at Maine Solar Solutions is the people he works with (who are always ready to talk nerdy about solar). Post-install you will find Kalvin speaking with customers about how excited they both are to see solar installed on their homes! When Kalvin isn't on roofs, you will find him out in the mountains hiking and down in the rivers canoeing.
---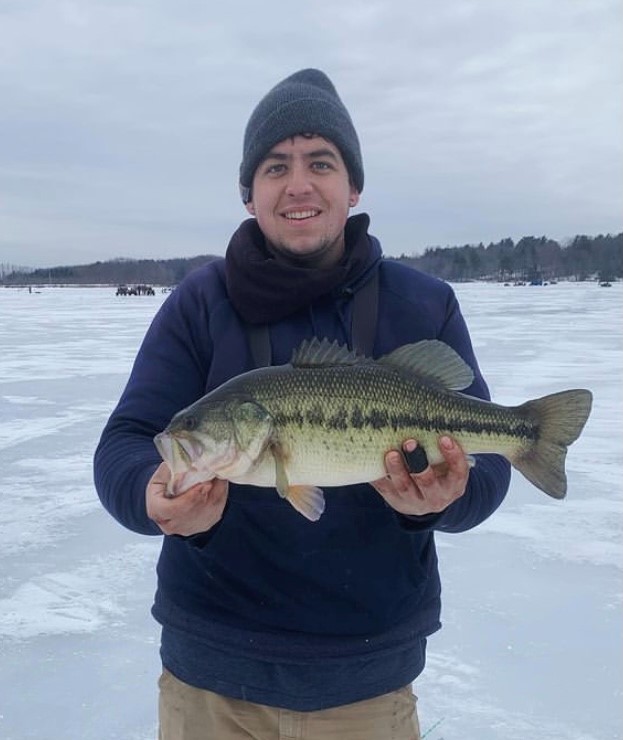 Justin "James" Dickenson
Solar Installer

Meet Justin, a solar installer at Maine Solar Solutions. Justin comes to us with a background in environmental studies, where most of his classes were outside and focused on protecting and helping the environment. Justin feels this is just another step in learning more about helping the environment, which he is very interested in doing.
---
Caleb Doyon
Solar Installer

Caleb has always been interested in renewable energy technologies and their future but has always been most intrigued by solar energy and its potential to supplement and hopefully replace non-renewable energy one day. Caleb is one of our solar installers here at Maine Solar Solutions and comes to us with a construction and maintenance background. He loves his job at MSS because he is helping people achieve their solar dreams. When not climbing on roofs, he plays music, cooking, hiking, reading, and hanging with his friends.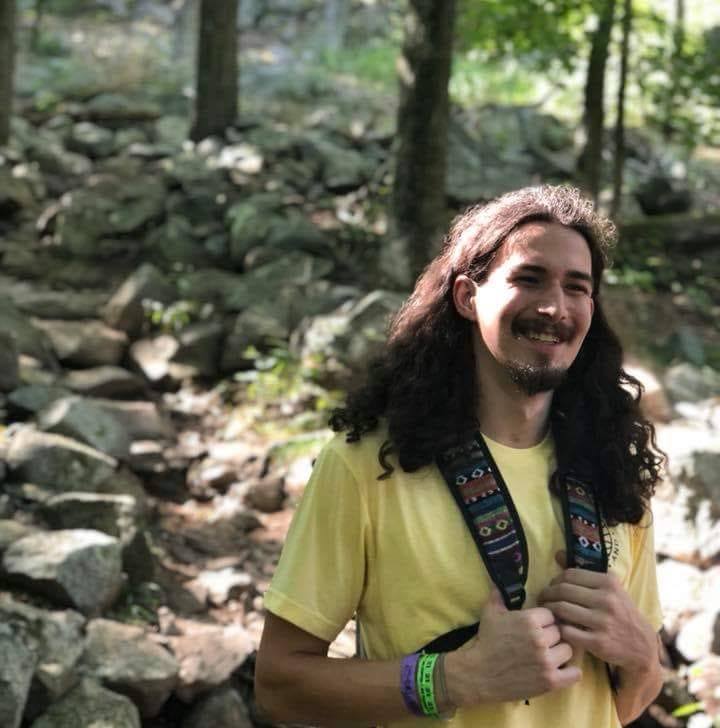 Stefan Dutka
Solar Consultant

Stefan wanted to work towards a more sustainable society, and renewable energy plays a significant role. To get started on the greener path, he completed his MBA with a concentration in Sustainability in 2017 from Clark University. Stefan is grateful to be working for a small business filled with hardworking people who care about what they do. He also likes that as a solar consultant, he sees not only homeowners being positively impacted by going solar but that it also has a noticeable impact in the long term for all the communities we all live in. When not climbing ladders to assess a homeowner's solar potential, you will find him hiking, rock climbing, backpacking (ask him about his AT adventures), and he is an expert on board and puzzle games.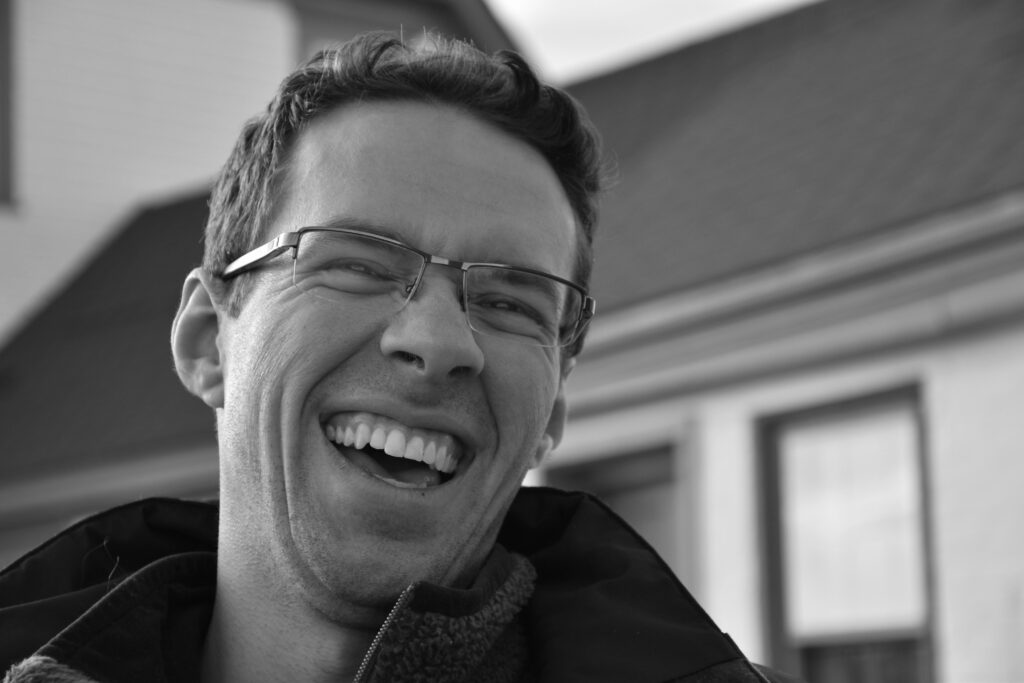 ---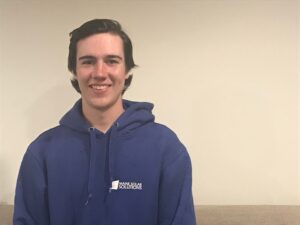 Dade Follette
Solar Installer

Dade is another crew member that is part of the solar installation team. Dade decided to pursue his career in electricity and is currently working towards his electrician's license. Working with Maine Solar Solutions particularly caught his eye because not only is there is an electrical component, but the renewable energy field is one of much potential and growth in Maine. In his free time, you will most likely find Dade fishing or skiing.
---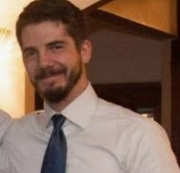 Zach Drake
Solar Consultant

Zach is a solar consultant at Maine Solar Solutions. He provides the information and education that our clients need to make an informed decision on how to incorporate solar power on their property. He knows that a solar installation is a significant decision, so he empowers home and business owners to make the most informed decision possible when they are ready!

Zach got his start working in environmental technologies in 2011, working for Pure Environmental Solutions. Later in his career, he was in charge of business development and strategy for the Consumer Direct vertical. He is very excited to be working in environmental technologies again, making a positive difference for his local community while helping the world move away from fossil fuels and toward a cleaner, renewable-powered, future! Much of Zach's life outside of work these days revolves around time with his young family at the lake or snowshoeing and, especially in the summer, mowing and working on their homestead projects. As his kids get older, he can't wait to share his snowboarding, surfing, longboarding, and yoga love.
---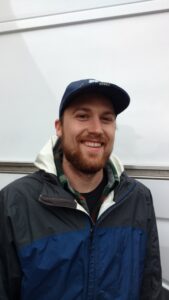 Keston Geistwalker
Solar Installer

Keston is part of the installation team at Maine Solar Solutions. Keston started working for Maine Solar Solutions in 2017 and is where he got his first foray into renewables. He always wanted to work in a field that positively impacts our society and environment, so going into the renewable energy field was the perfect opportunity. After some time, he went to work for ReVision Energy, where he studied for his Maine House Wiring License. He then rejoined back up with Maine Solar Solutions, and he (and we!) couldn't be happier to have him part of the team again. What Keston enjoys most about working at Maine Solar Solutions is the "awesome" team he gets to work alongside, as well as the high standards and high-quality products we use in our installations. When not working, he loves spending quality time with his pup, Rosie, and girlfriend, Katie. They recently purchased a house in Portland, and they both spend lots of their tackling home projects – which they both enjoy. If not at home, you will find them out on the lake and ocean, spending time with friends and family.
---
Heather Hodgkins
Customer Experience Manager

Heather's main role at Maine Solar Solutions is directing marketing, guiding customers through the process of going solar, and ensuring top-notch customer service. Heather's favorite part of her job is offering personalized customer service that exceeds customers' expectations both during and after the install. Heather is working on getting her NABCEP PV Associate certificate and currently has earned certificates in both Solar Electric Design and Installation and Advanced PV System Design and NEC from Solar Energy International.

Before solar, Heather worked for 10 years in nonprofits, including as the senior associate director of donor engagement at The Jackson Laboratory, the Center for Grieving Children, and Good Will-Hinckley. Heather feels privileged to work for a great company that is playing a part in helping keep the trails, oceans, and mountains she frequents clean for future generations to enjoy. When she is not assisting her fellow Mainers with solar, she is hiking all over the state with her dog Finnigan.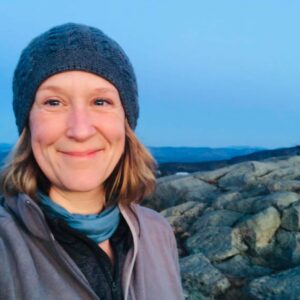 ---
Ian Hubbard
Lead Solar Installer
Certifed Electrician Helper

Ian is one of the Lead Solar Installers on the team. He earned his BA in both Biology and History at St. Lawrence University. The Certificates he earned over the years are also quite impressive and include everything from Wilderness First Responder to Avalanche to Fire Fighter training. Ian grew up on a Dairy Farm in Maine and attributes this to his strong work ethic and love for the outdoors.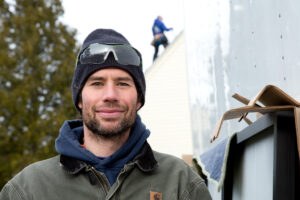 ---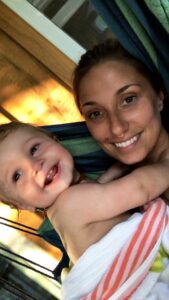 Nicole Johnson
Solar Advisor

Nicole works as a Solar Advisor at Maine Solar Solutions. She is the first point of contact between people thinking about solar, gathering information, and setting them up to work with one of our consultants on the next part of the process! Most of her work is in educating people on how solar works, the benefits of solar for a homeowner, and explaining net-metering in Maine.

Nicole has always loved working for companies that impact the people, community, and world around her, so working for a company that is actively helping people switch over to clean energy was a no-brainer for her. Nicole cares a lot about her footprint on the world, so she enjoys helping other people reduce theirs!

In her last job, she worked in community outreach to help bridge the connection between local businesses and their schools in a fundraising capacity. Nicole enjoys building rapport and meaningful relationships with our customers at MSS. When asked why Nicole loves working at Maine Solar Solutions, and she responded: "I love working at a small business that feels like a family! From my first day working at MSS, I could tell the comradery that everyone here had was special and that everyone genuinely cares for each other, the business, and our customers. The people that work at MSS really are a team, and that feels really good!"

When Nicole is not working, you will find her spending time with her nephew (pictured with her) and her family. In the summers, she spends a lot of time at the family camp on Sebego boating and reading good books in her favorite hammock! In the spring and fall, you will find Nicole outside hiking, mountain biking, and exploring the beautiful state of Maine! In the winter, Nicole likes to hibernate because "Maine is COLD!"
---
Christopher Masterson
Lead Solar Installer
Certified Electrician Helper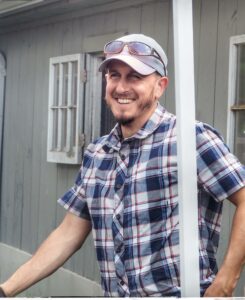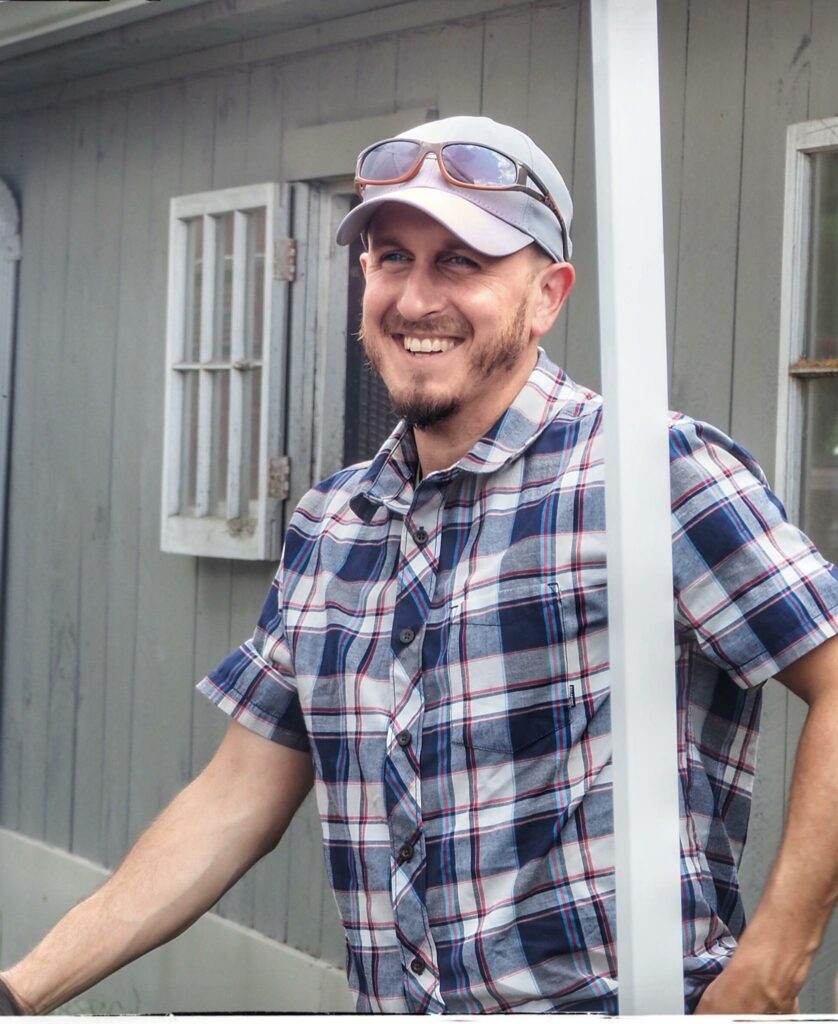 ---
Patrick McDonough
Solar Installer

Patrick has over ten years of experience in construction, including roofing, siding, and carpentry. He is currently working on his associates in electrical technology with a spring 2021 graduation date. He loves the organization at Maine Solar Solutions and finds it pleasant to "go and complete jobs with clear instruction". When not on roofs or studying hard for his electrical degree, you will find him spending time with family, including his five-year-old named McQuette (pronounced mickette).
---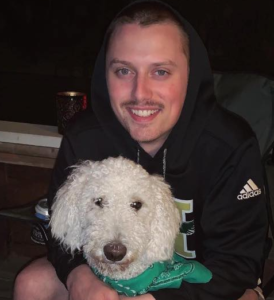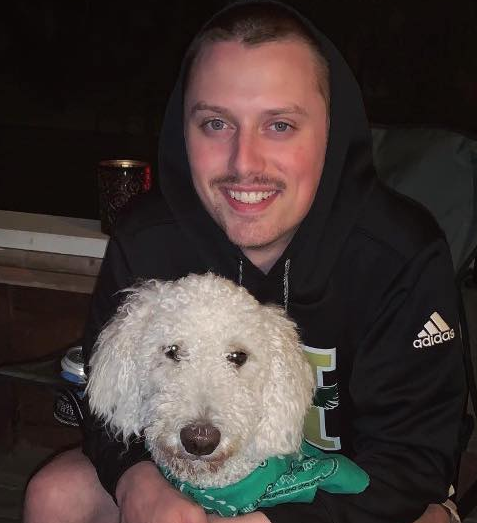 Tom LePage
Solar Consultant

Tom has always wanted to make an impact on the world by advocating and working towards sustainable energy for future generations. At MSS, Tom educated customers on the benefits of solar power. Tom has always been in sales roles, but what he refers to as "education roles" because to him it is about connecting with the amazing people he meets and ensuring they have all the information they need to make an informed decision. When not working, Tom enjoys spending time with his significant other and their poodle, Phoebe. All three are avid adventurists who enjoy spending time outdoors hiking, biking, or fishing. If he is not in the woods or the middle of a lake, you will find him practicing his guitar until his fingers hurt!
---
Corey Levy
Solar Installer
Certified Electrician Helper

Corey has been living the off-grid solar life for many years now, not only designing and building his personal system but doing so for others. Corey is excited to be working alongside (and outside) with the Maine Solar Solutions crew while also earning electrician hours towards his degree. When not installing solar, you will find him sailing, mountain biking and just being outdoors.
---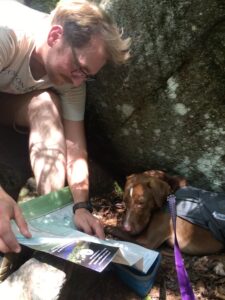 Gabriel Lindsay
Solar Installer

Gabe is one of our solar installers at Maine Solar Solutions. He chose to work in renewable energy because he wanted to make a positive impact on the climate crisis and learn new skills in a growing trade.

Before Maine Solar Solutions, he worked in construction and maintenance jobs, including historic preservation work for the National Park Service and carpentry training with youth in Maryland.
Gabe's favorite part of working at Maine Solar Solutions is the strong culture of teamwork and camaraderie that enables them to do high quality work safely and efficiently. He loves seeing the finished product on the roof at the end of the day and knowing that customers are happy with our quality of work! When Gabe isn't installing solar, you will find him hiking, canoeing, gardening, and reading.
---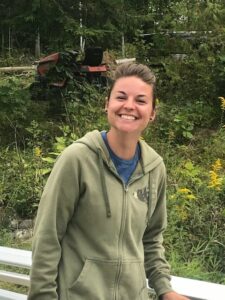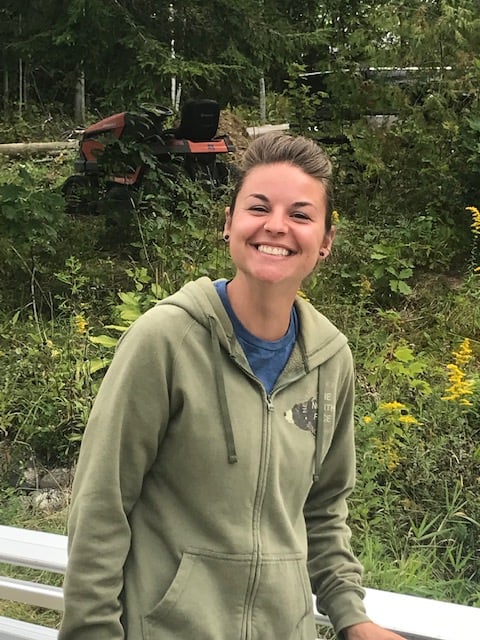 Kristin Thomason
Solar Installer

Kristin helps install solar modules which involves setting feet on the roof, cutting and installing rails, and then laying the modules. She enjoys that the team rotates through different duties each day to help keep it fresh while also making sure everyone can do all aspects of the job. For Kristin, working in the renewable energy field was a no brainer because she genuinely cares about what she is doing and wants to make a positive impact on the environment. She enjoys the team mentality of her coworkers and how they all pull together equally to get the job done right. Kristin's favorite interactions are when she can get off of the roof and share the excitement with the customer over the job that is completed. Outside of work, Kristin enjoys hiking, boating, camping, long drives, relaxing, and spending time with the wonderful people in her life.
---
Philip Walter
Offgrid Design and Installation Manager
Certified Electrician Helper

Philip is our off-grid expert at Maine Solar Solutions. Phil also assists with taking care of the crews in making sure that they have all their supplies as well as answer any questions they have to ensure a seamless install. He has a bachelor's in Human Ecology, and he has his NABCEP solar installer certification. He has been with our team since 2016 and he's done almost every part of the process. When he is not at work you can find him hiking, canoeing, and exploring Maine.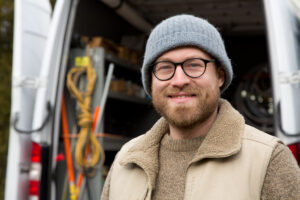 ---
Maureen (Moe) Williams
Office Manager

Moe is the welcoming voice on the other end of the phone when you call our office. She wears many hats at Maine Solar Solutions including facilitating post install inspections, applying for permits, scheduling site assessments and assisting our customers throughout the entire solar process. Moe enjoys playing an instrumental part in a small business that is not only growing by leaps and bounds but is also making a difference in Maine. When she is not working, you can find her reading, camping, and spending time with friends and family.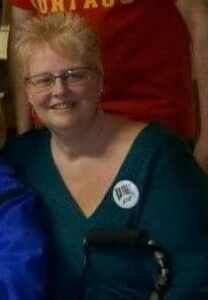 Interested in learning more about our process and what it takes to go solar in Maine? Contact us or call (207) 464-8084 today.