What Is A USDA REAP Grant?
The Rural Energy for America Program, better known as the REAP Grant, provides grant funding to rural small businesses and agricultural producers across the United States, to be used for implementing renewable energy systems or improving overall energy efficiency.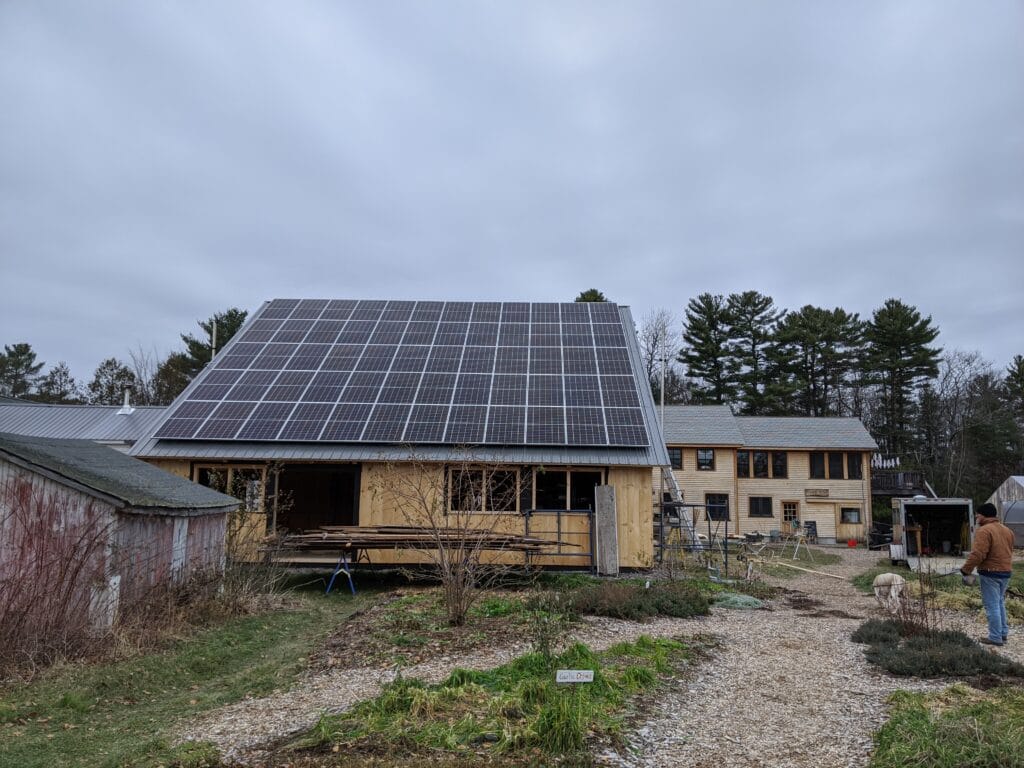 This program aims to increase energy independence in the United States by generating a higher supply of clean energy in the private sector while simultaneously decreasing their energy needs. They hope that these efforts will reduce energy costs overall for agricultural producers and rural small businesses over time.
Does My Business Or Farm Qualify For A REAP Grant?
Two groups can apply for REAP benefits: rural small businesses in eligible locations and agricultural producers who earn at least 50% of their gross annual income from farming operations.
A rural location is defined as anywhere that has less than 50,000 people. If you are in a rural area, it doesn't matter what your business is. It could be a clothing boutique, hardware store, or even a Blacksmithing shop. It is important to note that agricultural producers may be in either rural or non-rural locations.
Is My Business In A Rural Area?
You can use the USDA Eligibility Map to check your business address online to see if you are eligible.
How Do I Know If I Am A Small Business?
If you aren't confident whether your business is legally defined as a "small" business, you can check your NAICS code at the NAICS website. You can also check your Small Business Administration(SBA) defined business size on the SBA website.
For Both Groups To Be Considered, USDA REAP Grant Applicants Must:
Be Financially Solvent.
You will have to show that your business produces enough revenue to cover any project's operational or maintenance expenses. You will also have to show that you can cover any applicable debt for the solar project's duration.

Not Have Outstanding Federal Taxes Or Be Delinquent.

Be The Owner Of The Business.
Only the owner of the company can apply for a REAP grant. You don't need to own the location where your business is located (either the building or the property), but you have to control that property.

Only Your Business Can Qualify.
Residences (houses) are not eligible for the grant, even if it happens to be on the same property as your business (an adjacent home, for example). If that is the case, you will have to demonstrate that 50% or more of the energy benefits resulting from the project will be used for your business (we can help you determine this).

Have No Judgment Or Debarment To Be Considered.

Write A Winning REAP Grant.
When USDA REAP Grant projects are submitted, the grant application is scored on a point system. The USDA considers it good practice to seek a professional grant writer's assistance or seek other professional help with the grant-writing process. Maine Solar Solutions can provide grant assistance to you, making the application process far more manageable and at no extra cost should you contract with us as your solar installer and the project fits the appropriate criterion.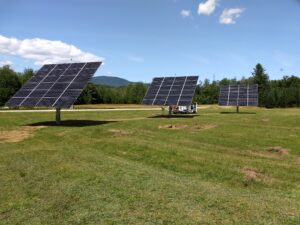 POOH CORNER FARM

"The Pooh Corner Farm solar array was financed in part with a Rural Energy for America Program (REAP) grant from the U.S. Department of Agriculture (USDA). Duplessis commented on this, noting that the process of getting the grant could have been daunting. She had high praise for the help she got from Maine Solar Solutions, without which she might not have received the grant at all."
– Green Energy Times
A Few More Notes About REAP Grants
Grants to fund the installation of Solar Renewable Energy systems up to 50% of the cost of your solar project.
The IRS considers REAP grants taxable income, and the recipient will receive Form 1099.
USDA's official place to start. It looks dense, but it's an excellent overview (https://www.rd.usda.gov/programs-services/rural-energy-america-program-renewable-energy-systems-energy-efficiency).
And remember, these grants are awarded on a competitive basis and are never guaranteed. Maine Solar Solutions has worked with several companies and farms whose projects have qualified for REAP grants, and we won. Maine Solar Solutions will provide grant assistance to you, making the application process far more manageable and at no extra cost should you contract with us as your solar installer.