Maine Solar Solutions –
A Tesla Solar Panel and Powerwall Certified Installer
Tesla is by far the most requested battery brand on the market. The Tesla Powerwall offers seamless backup power as well as phone app monitoring.
With various customizable run modes, you can choose when and how you draw from your battery to keep things in your home running when you need them the most.

Whether you want to go off the grid, are new to battery backup, or looking to add energy storage to your existing solar array, our team will guide you on what energy storage options work best for your property with a free assessment.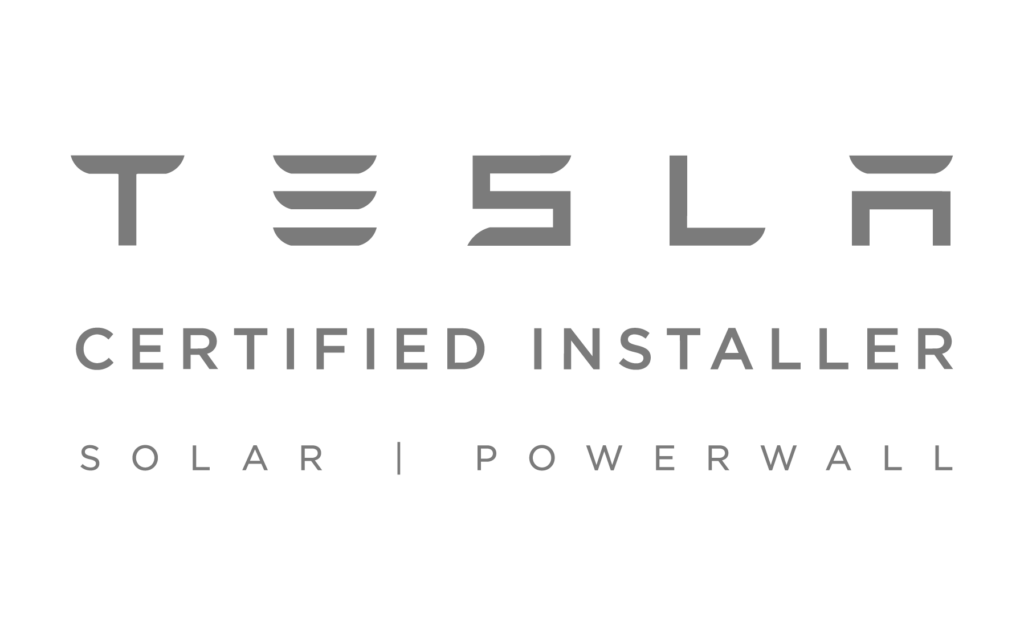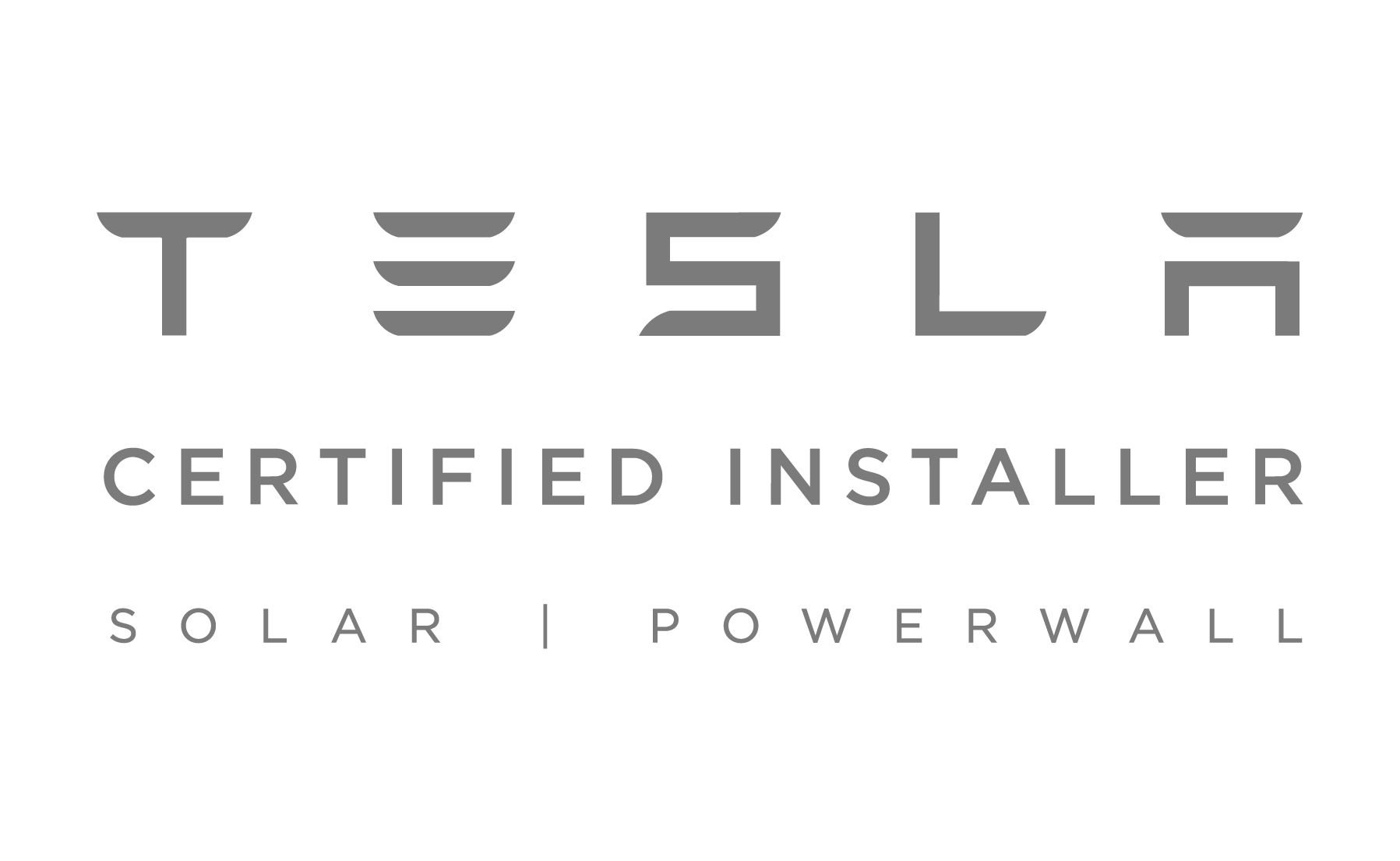 ---
What is a Tesla Powerwall?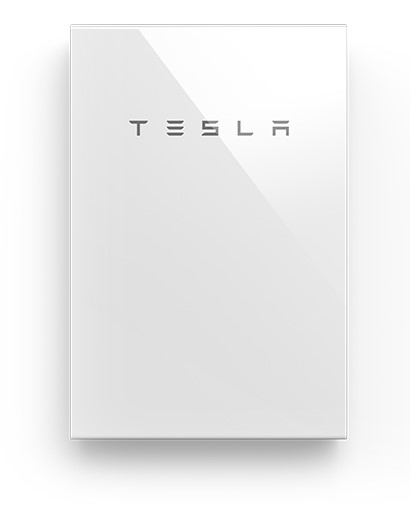 Powerwall is a home battery that stores solar energy so you can use it on demand and self-power your home to reduce your reliance on grid electricity.
In the event of a grid outage, Powerwall automatically provides backup power or easily integrates with solar to ensure your home is powered 24/7.
With Powerwall, you are assured of energy security and a clean energy lifestyle.
Benefits of Solar + Powerwall
With Powerwall you can store solar energy generated during the day for use any time. During the day, the sun shines on your solar panels, charging your battery. At night, your home draws electricity from your battery, powering your home with clean, sustainable energy whenever you need it.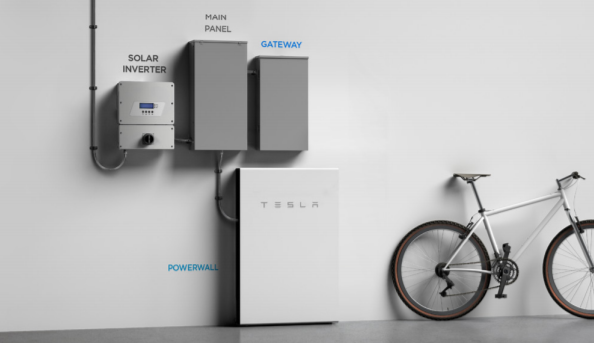 Solar Day and Night
Most homes use a fraction of the solar energy they produce. Instead of sending it back to the grid, Powerwall stores it for later use.
Backup your home
Powerwall acts as a backup system during a power outage, keeping your lights, Wi-Fi and refrigerator running.
Energy Independence
You will not even notice when the backup mode is on as Powerwall will seamlessly switch to this mode for you.
---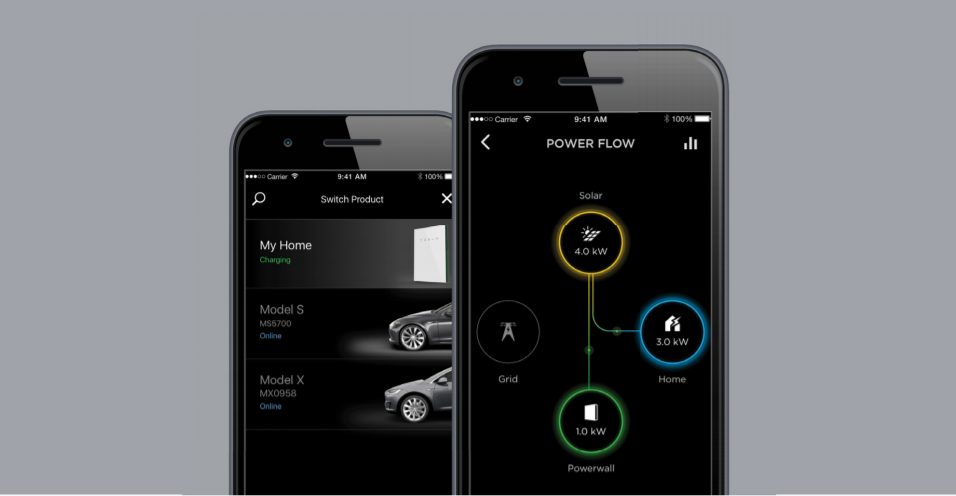 Control Your Energy
Powerwall is designed to be easy to use and accessible at anytime via its Tesla mobile app.
Monitor Your Powerwall
Within the mobile app, users can adjust and control their storage to meet their home's needs.
Better Over Time
With over-the-air software updates,
Powerwall will continue to improve
and adapt to your lifestyle.
---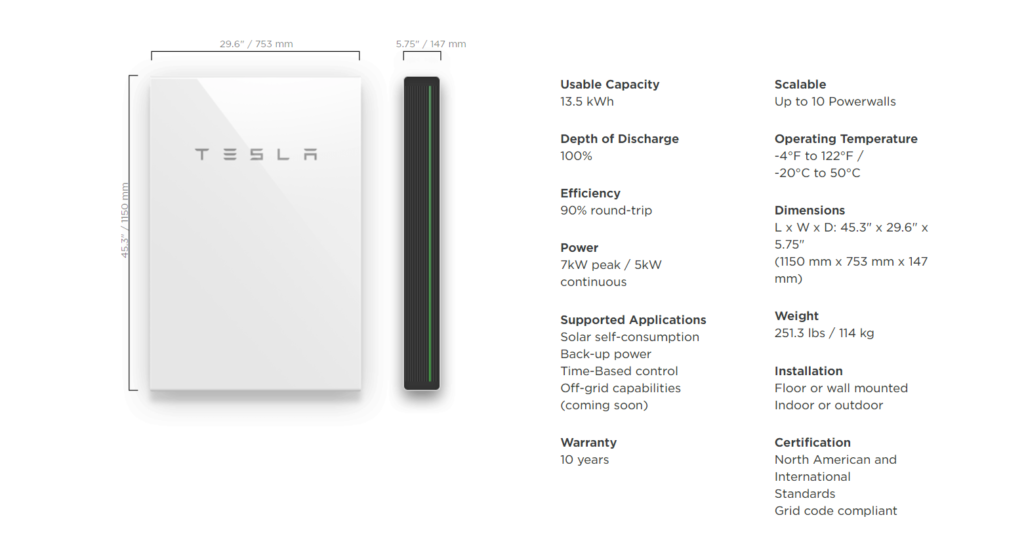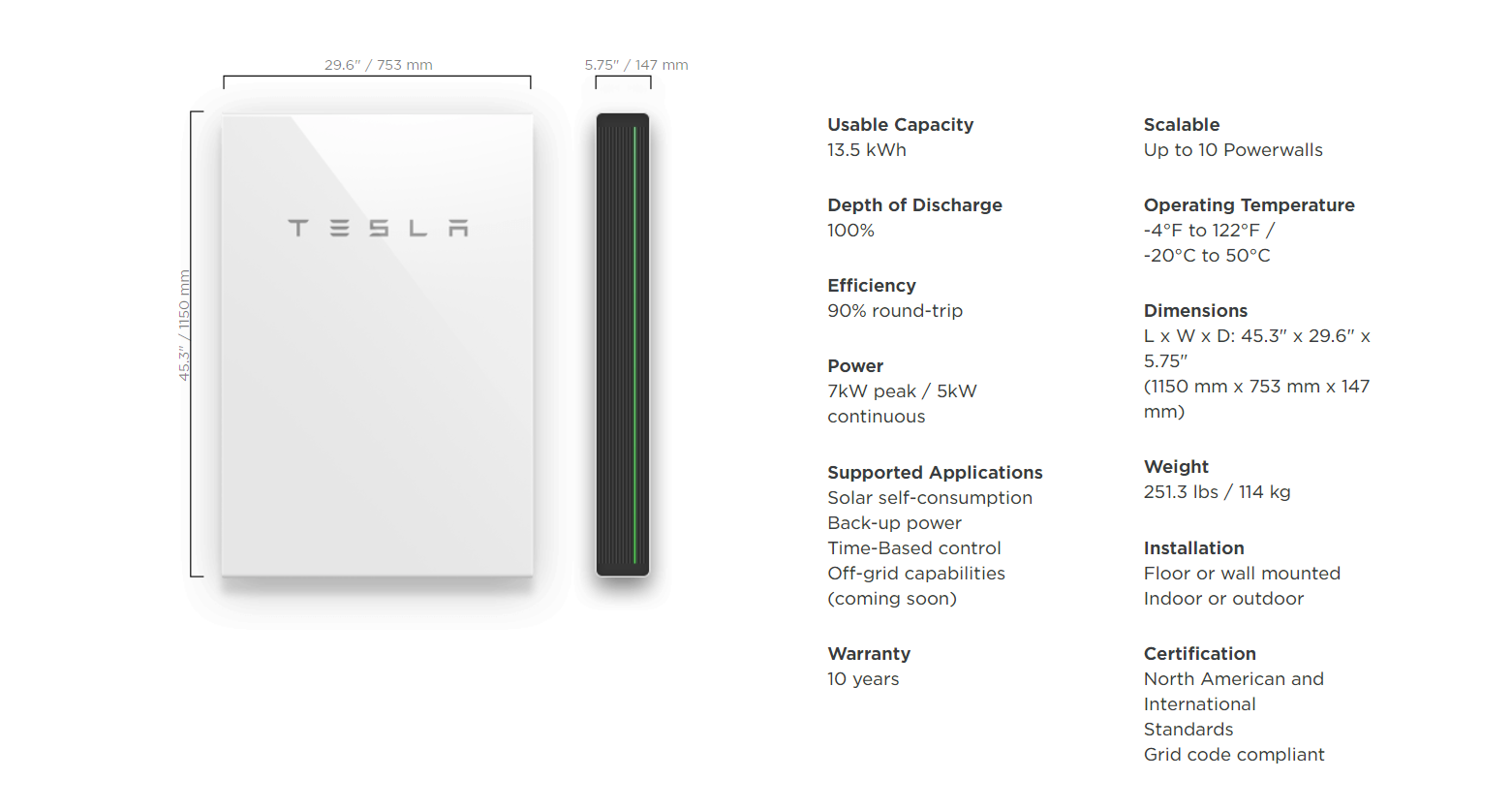 Compact and Simple
Powerwall is compact and straightforward. It installs easily on the floor or wall-mounted inside the home and requires no maintenance.
Completely Safe
Being touch-safe, weatherproof and quiet, Powerwall is also an all in one battery, meaning there is an internal inverter to operate the system.
Best Value

With an integrated battery inverter,
Powerwall is the most affordable home
battery in terms of cost per kWh.
---
Tesla Solar Panels in Maine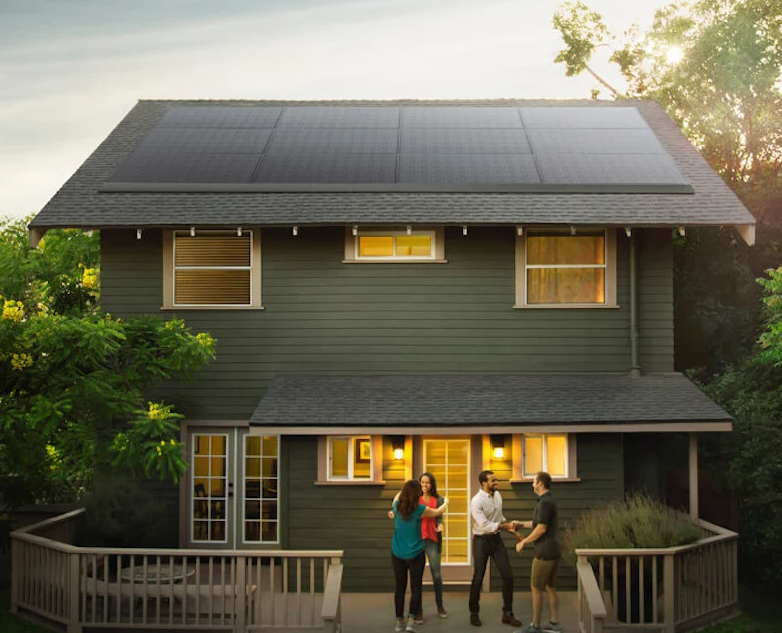 Maine Solar Solutions is thrilled to add Tesla Solar Panels as another panel option to our customers. Tesla solar panels are growing quickly in popularity because of a few unique features. First, Tesla solar panels look really good. They have a low-profile appearance, and their mounting hardware is practically invisible. The system
provides maximum roof protection, all-weather capabilities and comes with a comprehensive 25-year performance warranty. Tesla's solar panels integrate seamlessly with the Tesla Power Wall and EV charger.
---
Installing a Powerwall
Installing Powerwall with Maine Solar Solutions is easy. We take care of everything from designing the system specifications, permitting, installation, financing options, and customer support.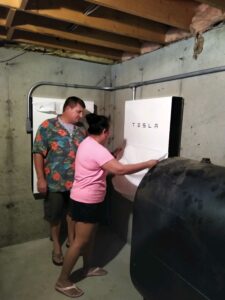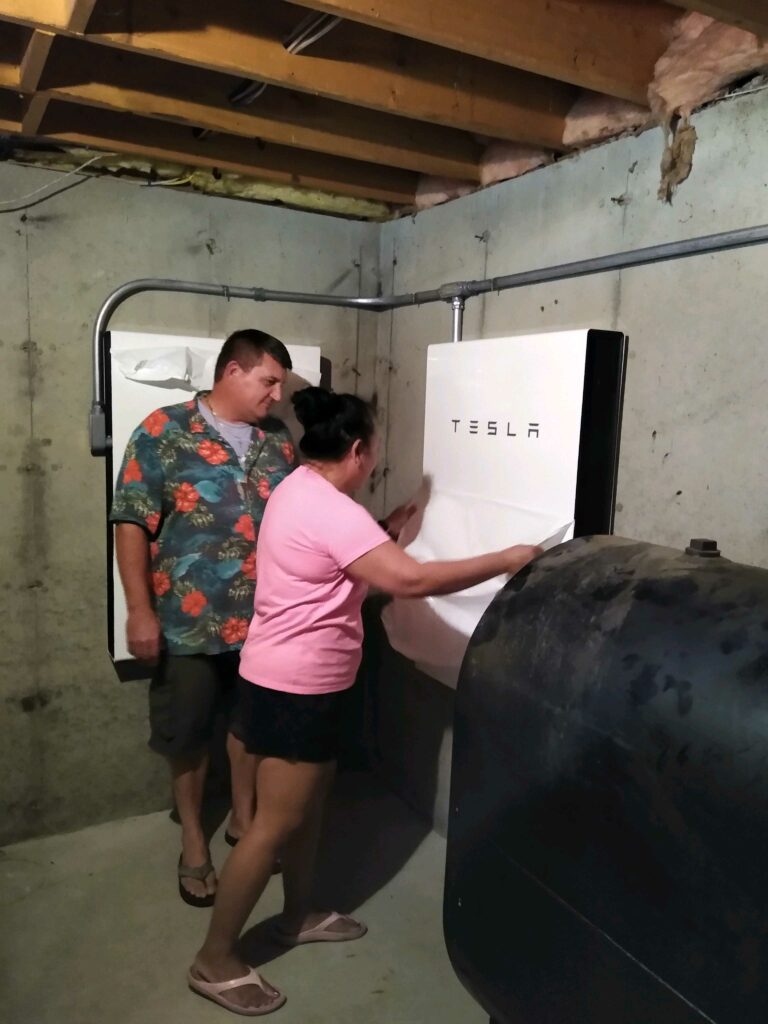 Solar Panels Maine
Fill out the contact form or give us a call to learn more about the features of Tesla Powerwall, get a free quote, and find out if solar + home energy storage is right for you!
Interested in learning more about our process and what it takes to go solar in Maine? Contact us or call (207) 464-8084 today.