When looking to install solar, one of the most important decisions you'll need to make is choosing which solar panels are the best for your home or business. Also known as solar modules, solar panels are not one-size-fits-all.
Solar panels are by far the most recognizable components of a solar energy system. Solar panels are made up of cells, which collect the energy available from sunlight and produce electrons from the energy they have absorbed.
Each panel has specifications related to design, size, efficiency, durability, and warranty. All of these specifications impact solar panel quality and, ultimately, your return on investment.  
You Deserve Top Quality Solar Panels and Equipment
At Maine Solar Solutions, our team of experts continually examines our product offering to ensure our customers are receiving the best all-around panels available on the market versus offering only one manufacturer choice at a time.
We select our panels based on several factors, such as the manufacturer's reputation, product availability, quality history, and the company's financial standing.  
When it comes to solar panels, every home or business is different
We've used those factors to select solar panel manufacturers that are among the best of top tier panels. When designing and installing a solar system, we typically use panels from Axitec, Hanwha Q Cell, LG Solar, Panasonic, and Silfab.
We then select panels from these brands during the design process. The selection is made based on customer preference, desired price point, energy production needs, and available installation space.
For example, property owners with a lot of space for solar panels can save money upfront by installing lower efficiency, larger format, and lower-cost panels. If you have limited space available and are looking to maximize your utility bill savings, you can do so by installing high-efficiency solar panels.
During your solar assessment, we present and review these different options together so you can compare the costs and savings of each.
Below is a look at the solar panel brands that we recommend and that are most popular among our customers.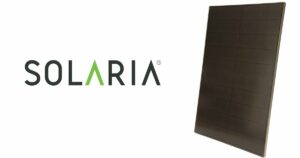 Solaria's high-output solar panels deliver maximum energy production in a streamlined, all-black design that complements your home's architectural style.
With 20% more energy per square meter than traditional solar panels, Solaria's advanced panels pack maximum power into minimum space for industry-leading efficiency. Maine Solar Solutions is also a Solaria Pro Partner.
Established:
1993
Headquarters:
Fremont, CA
Made In:
United States and South Korea
Warranty:
25 Year Power Output , 25 Year Workmanship
---
LG Solar (a division of LG Electronics) has designed and developed industry-leading solar panels for installers and homeowners.
They are manufactured to deliver long-lasting power, incredible efficiency, and remarkable reliability for residential, commercial, and utility-scale installations.
LG Solar keeps quality-assurance as a top priority. Their solar panels are created using the most current technologically advanced processes available and undergo a broad range of specific tests. Maine Solar Solutions is also an LG Pro partner.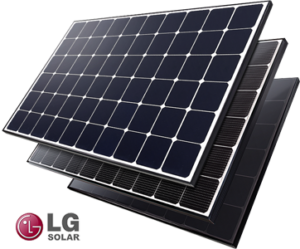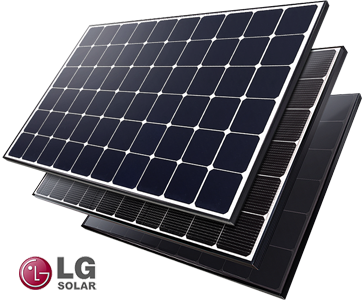 Established:
1947
Headquarters:
Lincolnshire, IL and Seoul, South Korea
Warranty:
25 Year Power Output, 25 Year Product, 25 Year Labor
---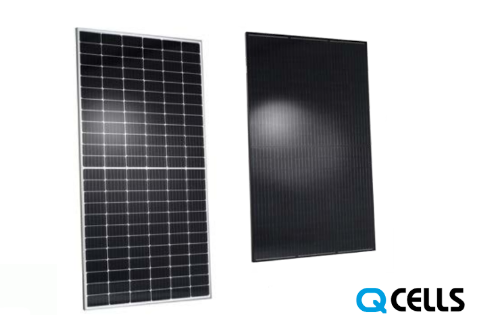 Q CELLS is one of the world´s largest and most recognized solar manufacturers for its high-performance, high-quality solar cells and modules.
Q CELLS offers the full spectrum of photovoltaic products, applications, and solutions, from modules to systems to large scale solar power plants.
They have multiple state-of-the-art research centers, focused on pushing their products to the next level and keeping at the curve of advanced technology, quality, and sustainability. Maine Solar Solutions is a Q.Partner.
Established:
1999
Headquarters: South Korea and Germany
Made In:
China, Malaysia, South Korea and Germany
Warranty:
25 Year Power Output, 12 Year Product
---
Axitec is a pioneer in solar, dedicating themselves to implementing and advancing solar energy. Axitec strives to deliver the best PV modules in terms of affordability, quality, reliability, and efficiency. 
Axitec draws upon years of close partnerships with multiple manufacturers and suppliers, positioning Axitec to use the latest technology in the production of its solar modules.
It is no surprise then that Axitec is one of the leading companies as far as technology and cost are concerned.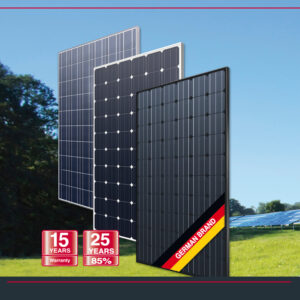 Established:
2012
Headquarters:
Pennsauken, NJ

Warranty:
25 Year Power Output, 15 Year Product
---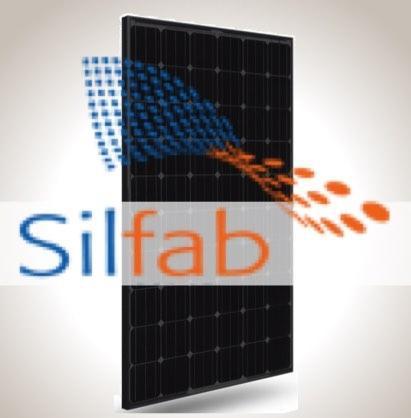 Silfab Solar is the North American manufacturing leader in the design & development of ultra-high-efficiency, premium quality 60- and 72-cell monocrystalline PV modules. 
Silfab leverages over 35 years of solar experience. Every step of the process has been automated, requiring human interaction for only quality control and the development of custom PV solutions.
Maine Solar Solutions is registered so we can register your Silfab panels for the additional 5 years extended warranty.
Established:
2010
Headquarters:
Canada
Made In:
Canada and North America
Warranty:
30 Year Power Output and 25 Year Limited Product Warranty
---
Panasonic is a well known and proven brand. They have earned a reputation for providing best-in-class reliability, quality, and efficiency for their solar panels. For over 40 years, the company has been researching and developing its special amorphous solar cells, defining progress within the solar industry.
Panasonic is known on a global scale with one of the largest production capabilities of any solar manufacturer, achieving over one billion solar cells in accumulative production. They continue to break records for their cell and module efficiency.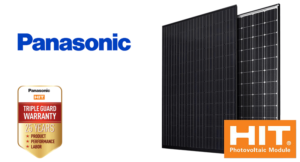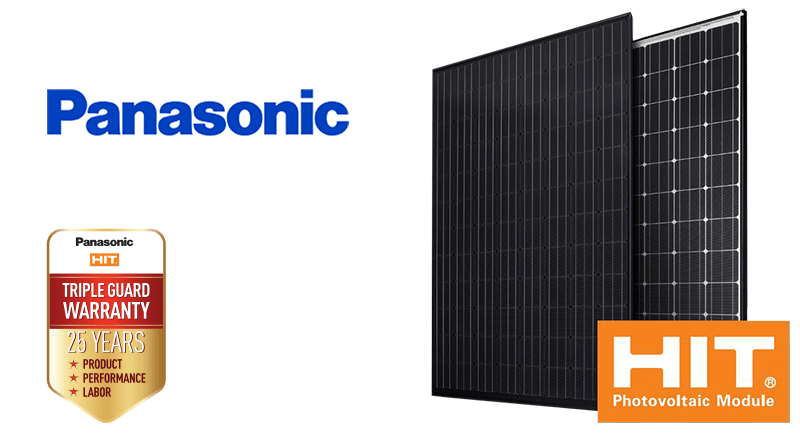 Established:
1918
Headquarters:
Newark, NJ
Made In:
Japan, Canada, Mexico, Germany and United States
Warranty:
25 Year Power Output , 25 Year Product
---
Together we are able to find the best solar panel value for their home or business.
If you find your search for solar panels to be overwhelming, don't worry! We will examine your energy needs and design a cost-effective solar system that will provide the best possible return on investment. Our team is ready to help select your equipment, design your system, and complete the installation.
Interested in learning more about our process and what it takes to go solar in Maine? Contact us or call (207) 464-8084 today.