Wondering what it is really like to have a solar installation at your home or office? Considering solar for your family? Hear from our current customers in Maine on what it is really like to invest in clean, local, and affordable solar energy.
When thinking about Maine weather, most people would say that you're more apt to experience cold, wet, dark days for most of the year. What people don't realize is that Maine has many days of brilliant sunshine. I can say that with certainty now, as an owner of a solar array who monitors the sun's power daily.
As soon as we moved to Maine full-time, in July 2018, we started exploring the idea of solar renewable energy. We wanted to decrease our electric costs, decrease the demands on the power grid, and help diminish the output of atmospheric CO2 emissions. 
And our newly purchased farmhouse had the perfect roof to install an array.
Our property has been a farm since the 1790s. The farmhouse and barns were designed and built to take advantage of the southern exposure. The larger barn with its vast roof was perfectly angled to fit the 35 Q-cell solar panel array.
Of course, with it being an older building, the ancient timber supporting the roof did pose challenges. But the Maine Solar Solutions technical crew was on it and even came out before the solar install to set up internal supports and scaffolding.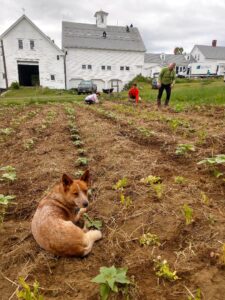 We now feel we have some sense of control other than turning off the light switch.

Joe D., Lisbon, Maine
Maine Solar Solutions also helped us work closely with our electricity company and the State of Maine regulators to ensure that all documents were in place and ready to go before the installation date. The Maine Solar Solutions team also helped us work with Central Maine Power to upgrade the transformer at our grid connection. Upgrading this was important so we could add heat pumps later and ultimately more solar should we choose. Not only did Maine Solar Solutions listen to our current usage needs, but they also thought about our future energy needs. The Maine Solar Solutions team was meticulous and moved like acrobats up on our high roof and completed the install quickly and seamlessly.
The system was up and running in no time, and our monthly electric bill went from several hundred dollars down to almost nothing. In the peak summer months, we produce nearly 2 megawatts per month, and since the install, we've saved over 15,000 lbs. of CO2 emissions into the atmosphere. We've had several storms with high winds, heavy wet snowfalls, and nothing has posed any issues for the panel array.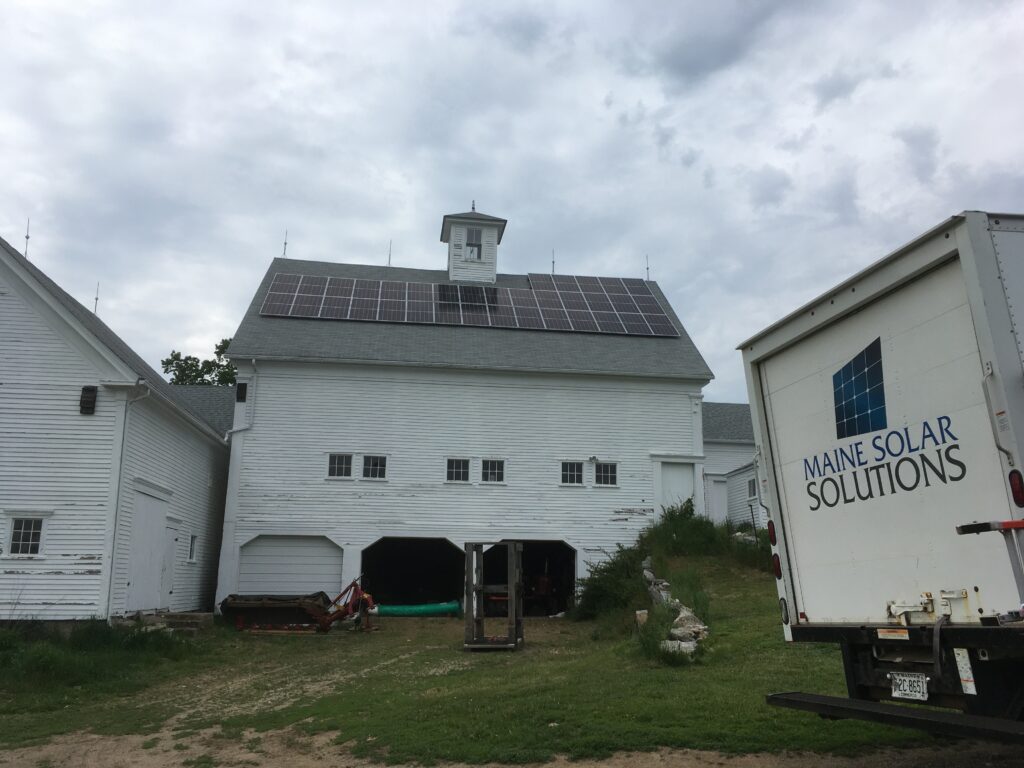 Interested in learning more about our process and what it takes to go solar in Maine? Contact us or call (207) 464-8084 today.