Location: South Portland, Maine
Solar Panel Quantity: 32
Solar Panel Manufacturer: LG
Solar Panel Wattage: 310
Inverter: The 9.92 kW array is hooked up to a revenue grade SolarEdge 11400 inverter placed in the attic. You can see the clean electrical work to feed in through the side of the house.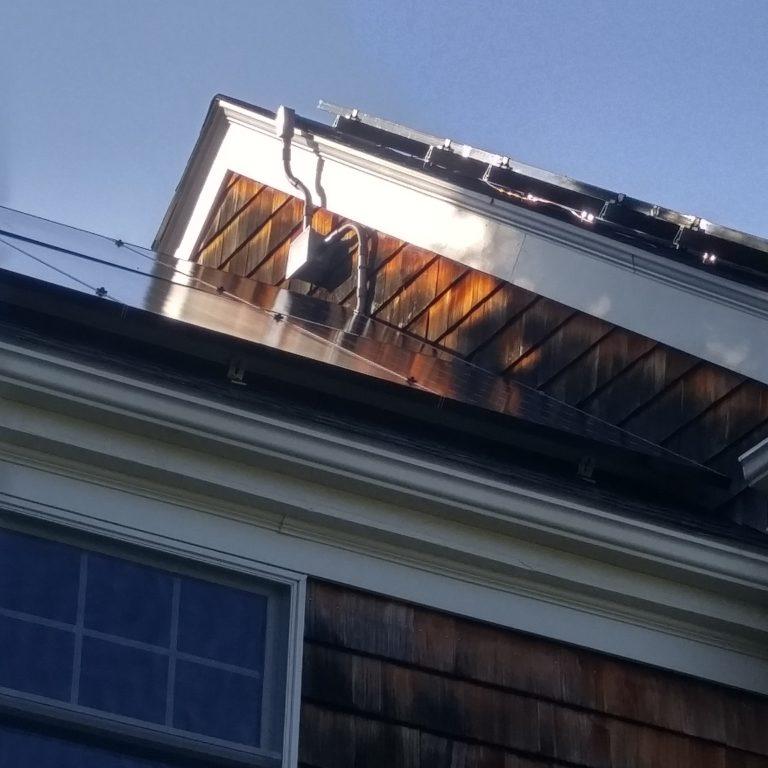 Interested in learning more about our process and what it takes to go solar in Maine? Contact us or call (207) 464-8084 today.