Your Guide To Going Solar In Maine.
We help you lower your utility costs by designing and installing cost-efficient solar electric and battery backup systems for your home or business.
Enjoy The Money-Saving Benefits Of Solar Panels in Maine
Our goal is to empower you with the information you need to make an informed decision about solar electric solutions for your home or business.

Maine Solar Solutions specializes in the design and installation of solar electric (PV) and battery backup systems.
From design to permitting to installation, our qualified team handles all the details to make your solar installation easy and worry-free.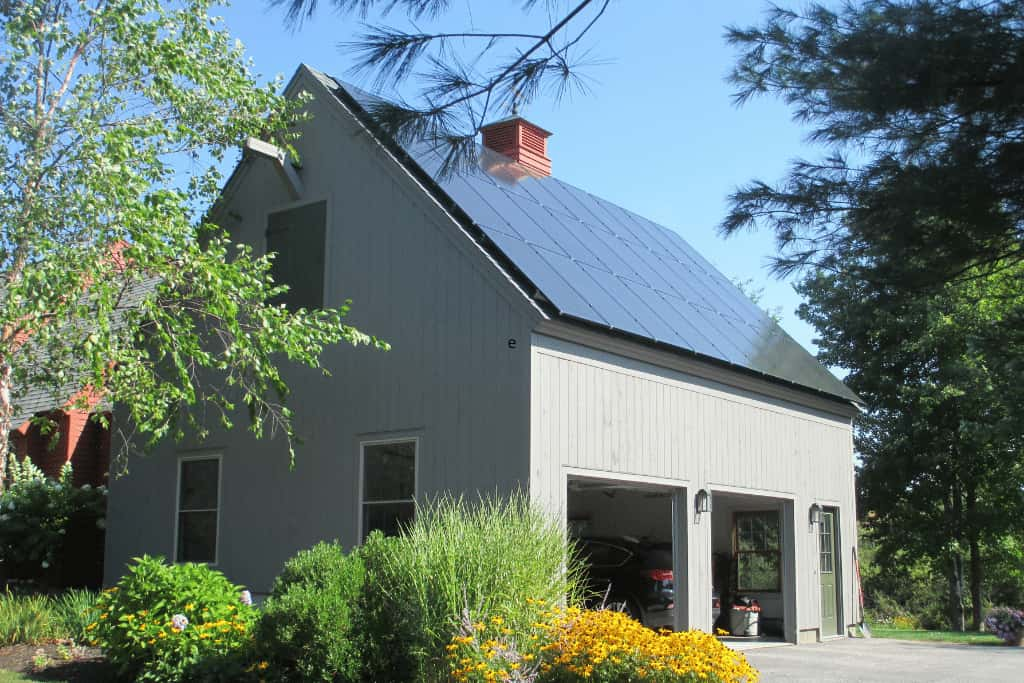 Find the right system for your individual needs, including the size of your home, energy consumption, goals, and budget.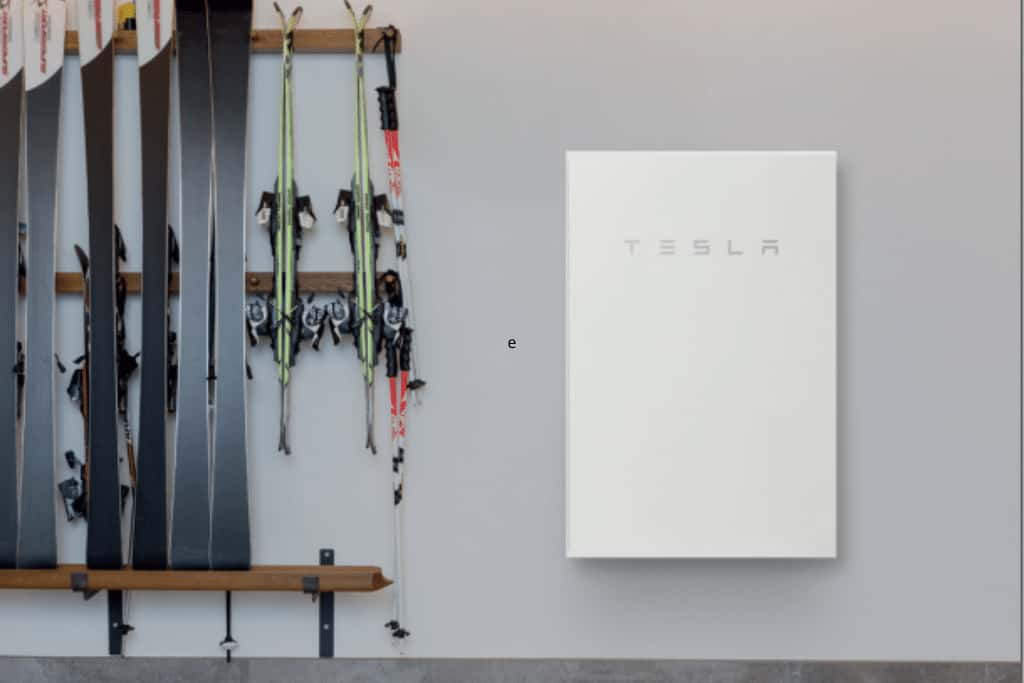 Keep your essentials powered up when the grid goes down. We are a Tesla Certified Installer and also offer other options to ensure we find the right backup solution for you.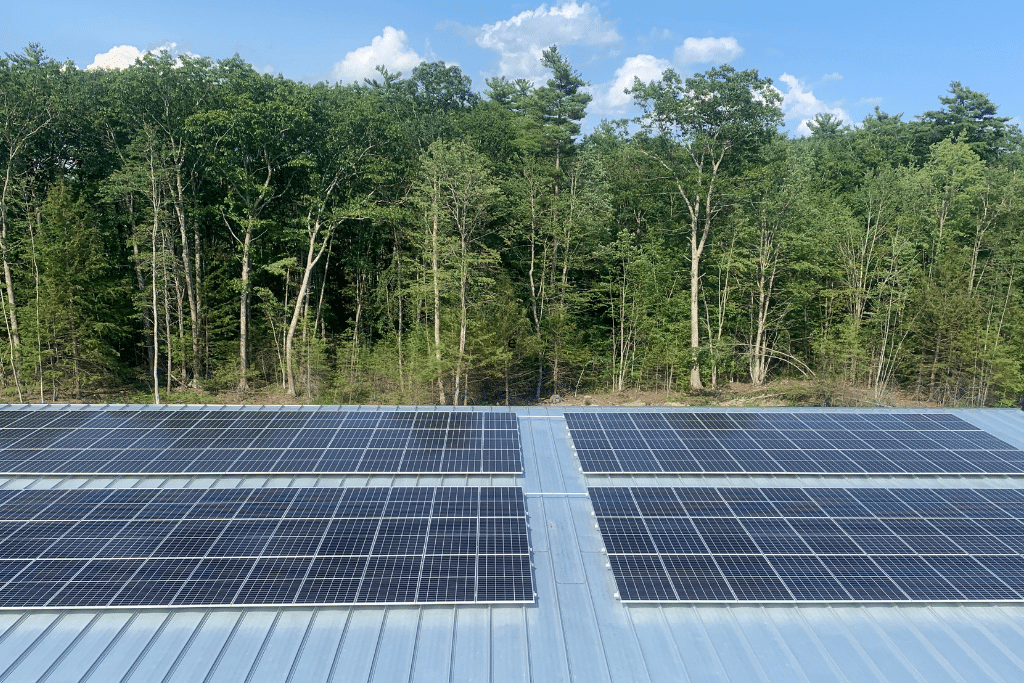 Lock in low energy costs and reduce operating expenses with design and installation services for your commercial needs.
A Straightforward Process
Is solar right for you? How much could you save with solar? We're here to help you get answers to all your questions. Your free consultation will include an onsite assessment and a customized system design with solar panel options and a range of pricing to fit your needs and budget.
Federal Tax Credit
The federal solar tax credit for residential and commercial solar panel installations and battery backup helps make solar an even better investment right now. At 30%, the tax credit may help you save thousands on your solar electric system.
We are here to support you along your solar journey
just ask our customers!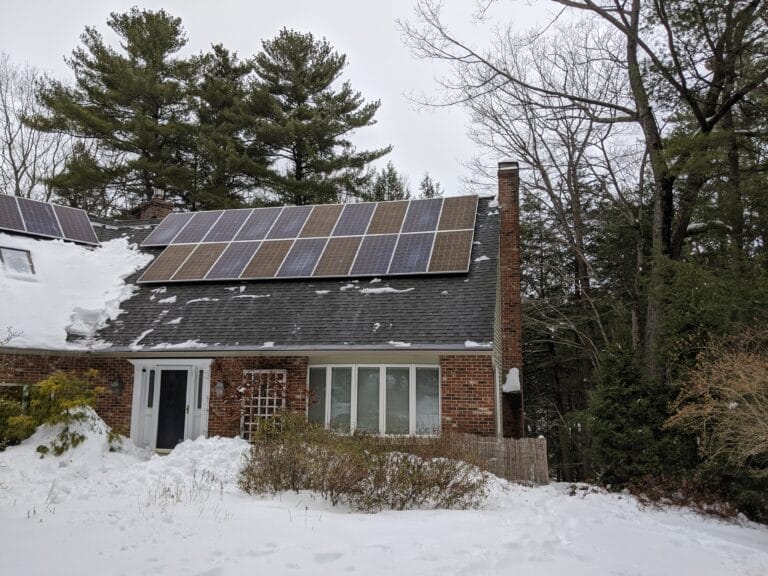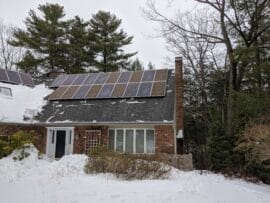 Like trusted friends!
We could not have been more pleased with our experience with Maine Solar Solutions. From our initial inquiry, through the design phase and continuing through installation, all of their representatives were very friendly and helpful, extremely competent, and completely professional. It felt like we were having trusted friends doing the work for us. We would highly recommend this company to anyone who is considering going solar!
Jan R., Kennebunk, ME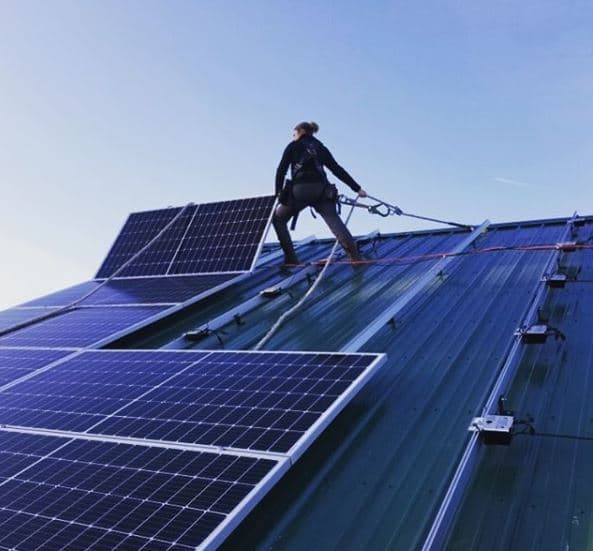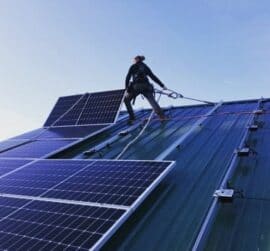 Excellent staff of professionals.
Maine Solar Solutions has an excellent staff of professionals with North American Board of Energy Practitioner (NABCEP) certified installers and Master Electrician. I would recommend Maine Solar Solutions for commercial and residential PV system design and installation.
Rich Roughgarden, Master Electrician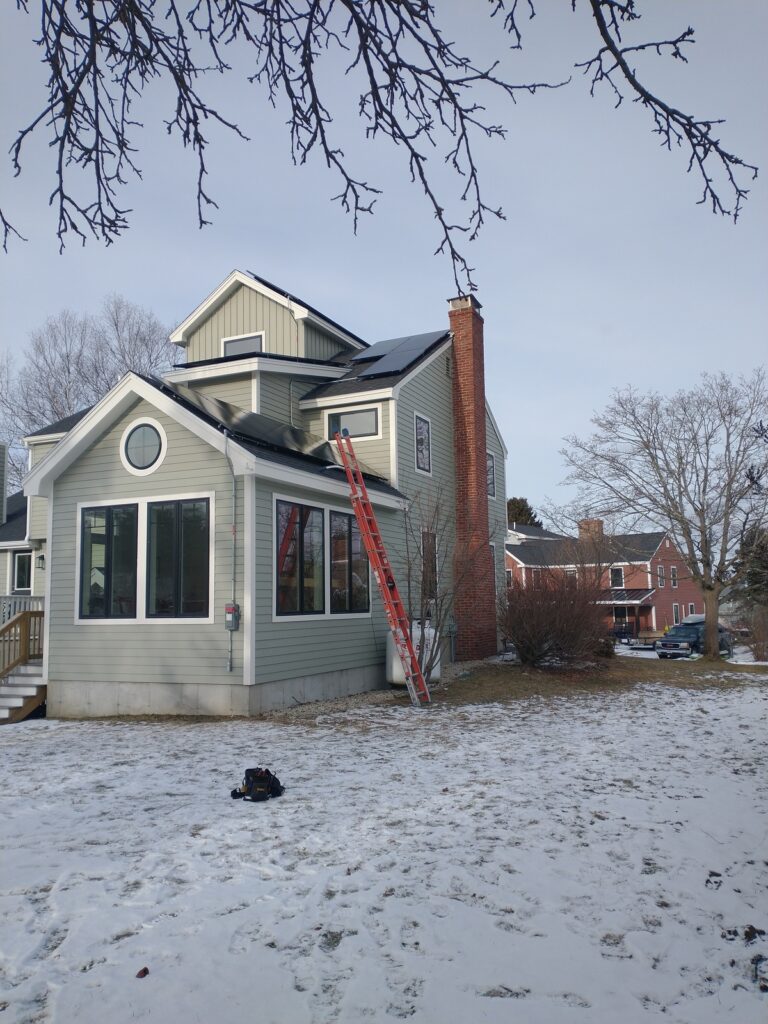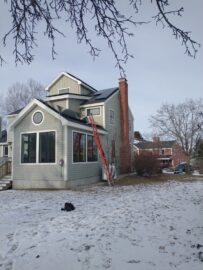 Positive from start to finish.
My experience with Maine Solar Solutions has been nothing but positive from start to finish. The entire team was courteous, prompt and professional. Their clear communication made it so that I understood the process and what to expect. They were always quick to respond and just plain kind across the board. I highly recommend Maine Solar Solutions to anyone looking to have solar panels installed. They are an amazing group of people. Thank you!
Sandra C.,Cape Elizabeth, ME
Polite, engaging, respectful.
The installation crew was polite, engaging, respectful, got along very well, and seemed to enjoy themselves and what they do. They took the time to explain the process when I asked questions and gave a thorough orientation of the completed, installed system.
Steve J.,Boothbay Harbor, ME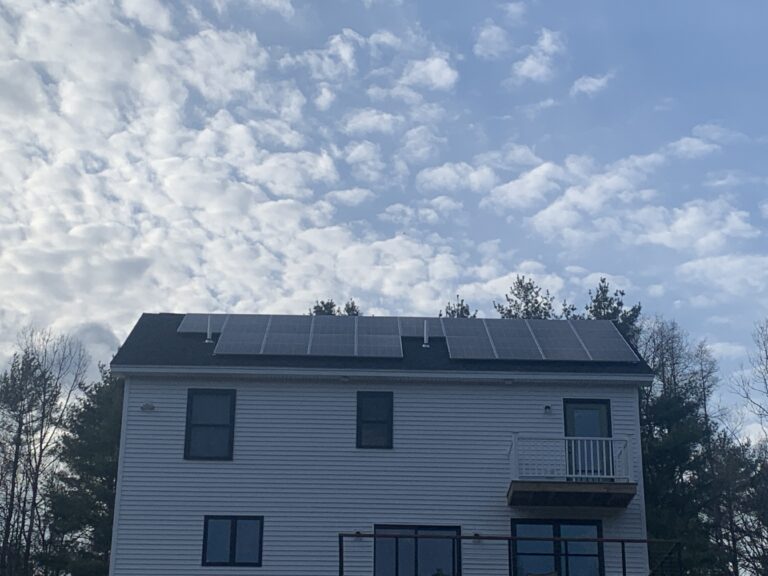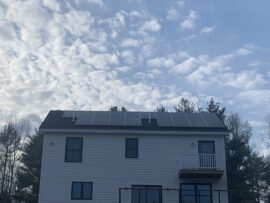 Highly recommend them.
Could not be happier with the system that Maine Solar installed for us. Super professional and great to work with. The minute they were done we were already saving on our electric bill and they made everything a breeze from pulling permits to getting us set up with CMP to send excess power back to receive credit. Would highly recommend them.
Seth H., Yarmouth, ME
AWARDS & PARTNERSHIPS